Discussion Starter
·
#1
·
Well, our mice (Erica08's babies) will be fully weaned by the end of this week, so I decided we might go get them Sunday instead of waiting a whole week longer. I just couldn't wait. My son is excited, but I think I am probably more excited.
I picked up 2 more 10 gallons with screen lids for free of freecycle, so now we have 3 good tanks. That way if we fall for more than 3 mice we'll have a place to put them.
Here's a few pictures of the mice we can pick from...
White Satin Doe w/tail spot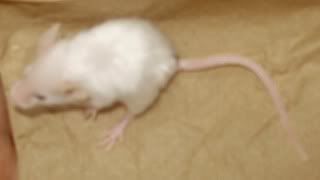 Champagne doe and ry dutch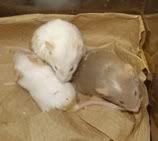 Black and white dutch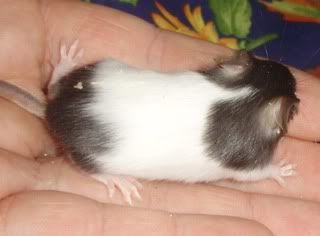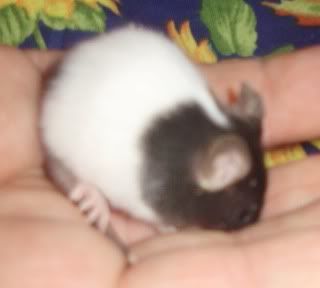 Black banded with head spot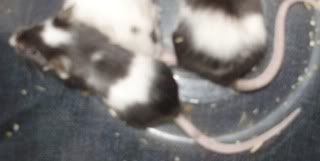 Strictly on color and cuteness... Which one would you pick? I do intend to take personality into consideration before choosing, but for now I'm looking at appearance alone.