Discussion Starter
·
#1
·
I have here an argente doe who comes from dominant red English lines imported a few years ago. She is a known cannibalizer, having eaten her first litter at another breeder's house.
Since the litter she cannibalized was her first, I decided I would try again at least once because overall she's an ok mouse and offers a little bit of genetic diversity in that all of my mice are super inbred.
I didn't know if she was pregnant or not this time as she has been with a male for at least two months constantly with no babies. Today I lifted up the house in her tank and found 2 small, deep red babies. They were moving, but had absolutely 0 milk in their bellies. I immediately took them and put them under another female who only has 2 babies, even though they are sufficiently older. I'm not going to disturb them the rest of the day (there's no point) but tomorrow we will see if they have milk bellies or if they're even there still.
This doe also has a tumor or some sort of lump on her vagina. Not near it, but directly ON it. It's almost as if her labia sticks out and protrudes beyond the rest of her reproductive organs. The lump is firm but small. I had not noticed this until yesterday, when I was checking her to see if she was indeed pregnant.
If she is not too disturbed, I will take pictures of her later today or tomorrow.
Edit: here are some pictures of the vaginal ailment.
Warning: they might be considered graphic depending on what you're used to.
.
.
.
.
.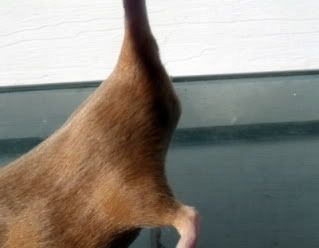 Sensitive content, not recommended for those under 18
Show Content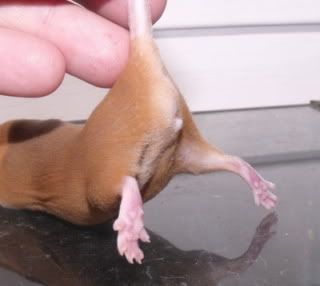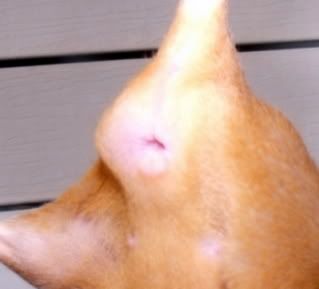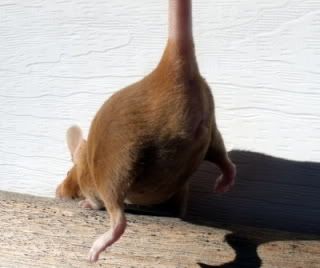 She is doing poorly and will be euthanized soon. It's a shame.