Discussion Starter
·
#1
·
I've finally taken the leap to breed my girl.
She is the first example of the tri phenotype recorded in Australia to my knowledge.
If it is a true tri, I'm glad we found it so early in the development of our fancy as it will be a variety that is not far behind our "show type" mice which are equivalent to your "pet type" mice but slightly more robust than a typical pet store mouse.
See my article
http://sites.google.com/site/icedmicerodentry/for-sale/why-buy-iced-mice-and-rats
, this is how far we've come in the last decade.
The doe pictured in my article is grandmother to this litter.
Yes I'm confient she is a tri it just doesn't show well on the photos because of the flash.
This is the pairing I chose, the male is very young, he best
>siamese<
colouring is yet to be seen: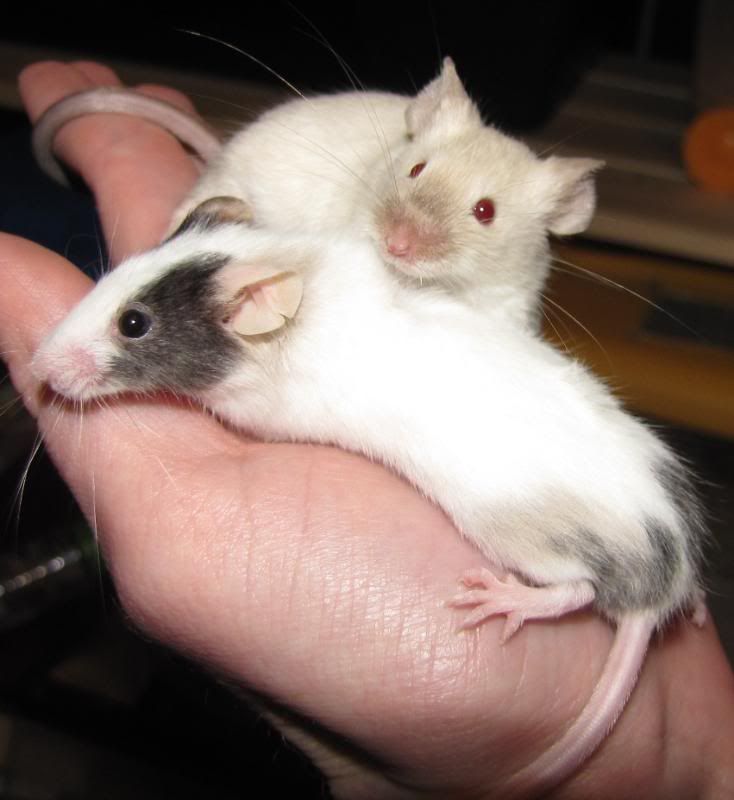 Pregnant Shirley Temple: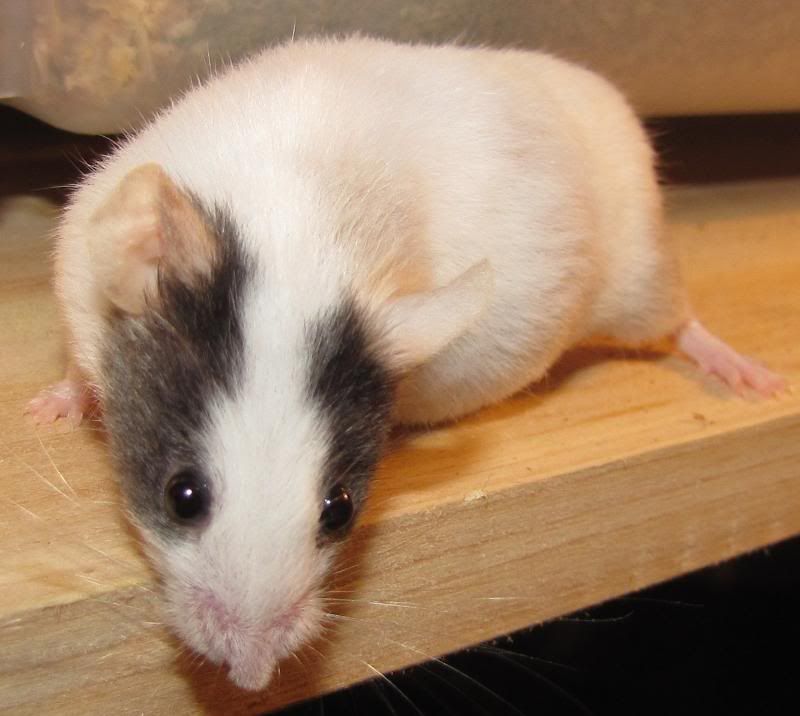 Shirley babies: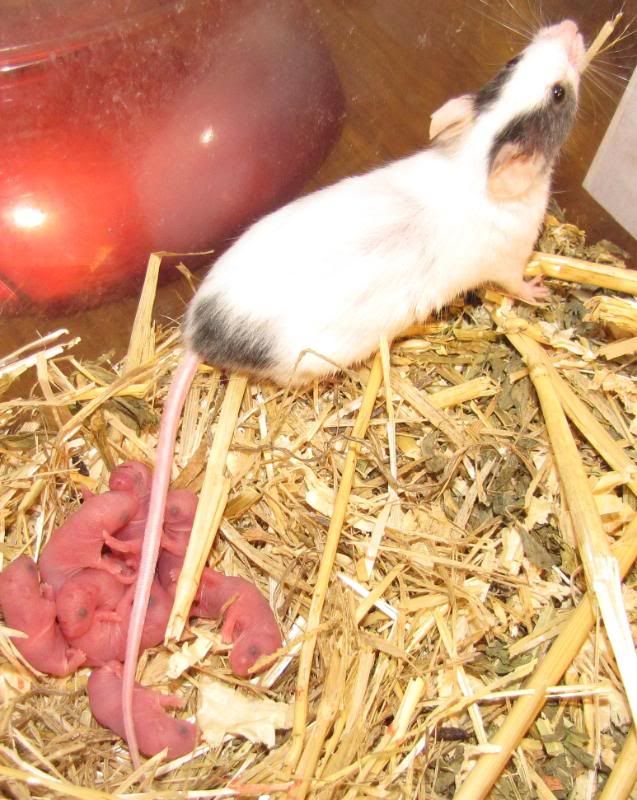 They are all black eyed so I assume mum is coffee tri. It's most likely a poor example of coffee, we don't have to many of those either.
photo better illustrating Shirley's tri colour: