Discussion Starter
·
#1
·
Found poor Caramia limping around - both her hind feet and one af the front feet is very swollen and she seems to be in pain.
Front leg: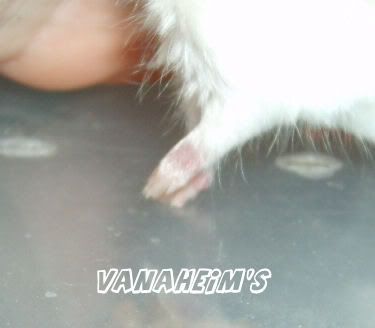 Hind leg:
Both: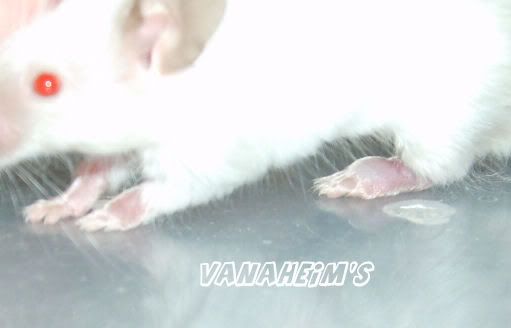 What could cause this and is there anything I can do for her? I can't call a vet right now, its almost 3 AM in the morning here, but i will call one tomorrow, off course.
So far i have her in a box on her own (she was housed with a male until i discovered her poor feet), she has food, water and a little house. I haven't given her any nestmaterial and not much bedding, since she bearly can walk and i don't want her struggle too much when she's moving around.