Discussion Starter
·
#1
·
Here's some photos of a handful or my various other non-mice critters that ya'll have asked about since I posted my intro.
This is Sarah my tarantula. She actually works for her living and pays for her keep... Once a year she sheds her skin, and I figured out a way to stuff the skin and make it look like a little (Cough, little might not be the right word) preserved tarantula and can sell it, stating no spider was harmed to create this. I usually get enough money from one skin to pay for her food and care for a year... Wish all my critters were that resourceful. :roll:
Frodo my ball python, the owner decided they didn't want him after 6 months, so I got him and he came with the name.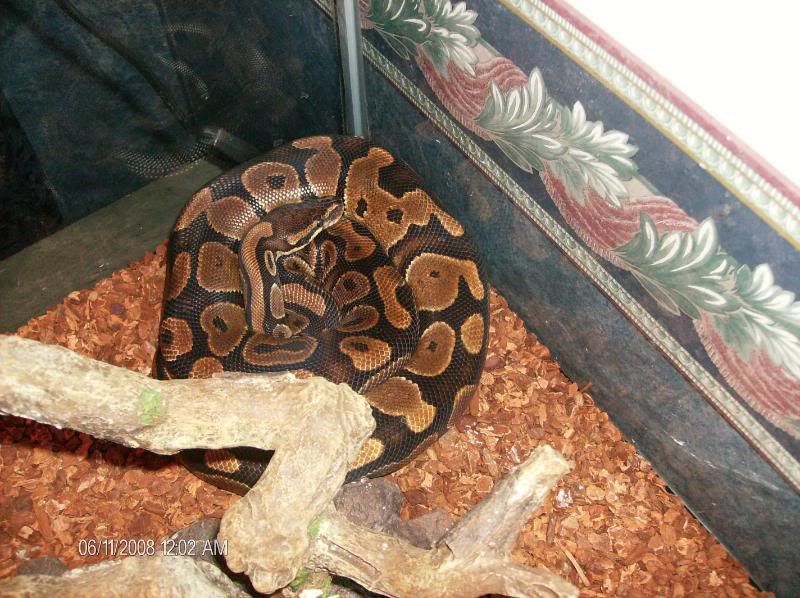 Vincent the leopard tortoise was another unwanted pet, it amazes me how someone will get a baby pet, then get bored with it after a year or so... and this particular pet will probably outlive me, if I'm lucky, and I'm 24.
The next 4 snakes are babies about 1 1/2 to 2 years old.
Nelson is a .... Nelson's milksnake, real original name isn't it.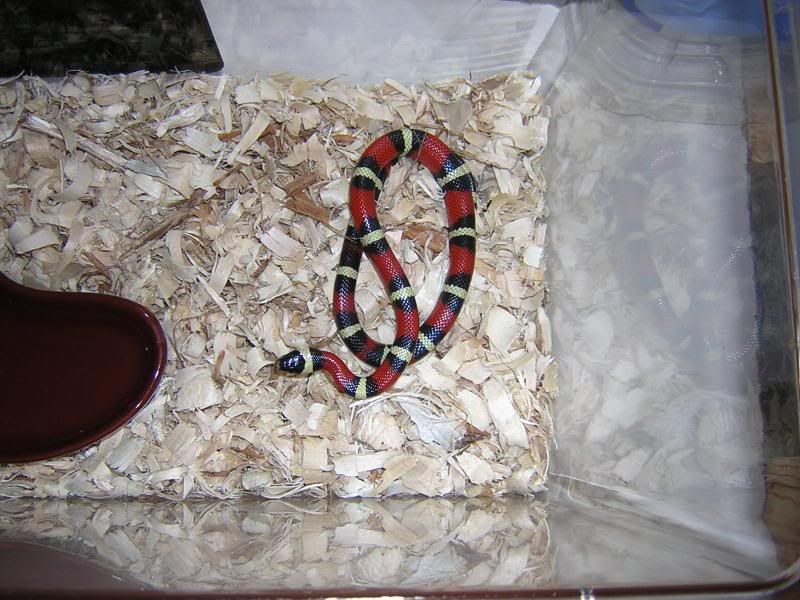 Bonnie... as in Bonnie and Clyde, and she just as mean too, is an albino Nelson's milksnake.
Bandit is a Texas Rat Snake. I was in a shop and the guys there were about to kill him, all 8 inches of his baby self, and I got him. TX ratsnakes are supposed to be one of the wildest, most aggressive snakes, Bandit has got to be the sweetest snake I own.
Sahara is my desert kingsnake, and from past experience I knew this species was smart. One afternoon I unlocked her cage lid to see if she could figure out how to open it, as it slides one way to open. Took her 5 minutes to get it open and crawl out.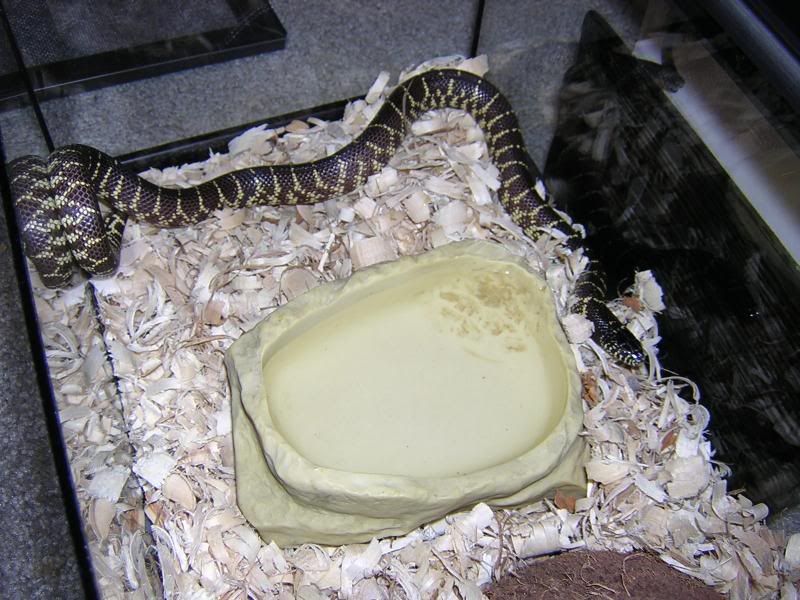 That's it for now, I'll have to get some more pictures of my other critters later.