Discussion Starter
·
#1
·
Here are some black mice I've bred.
Krakatoa and Mauna Loa (granddaughters to the mouse in my profile pic):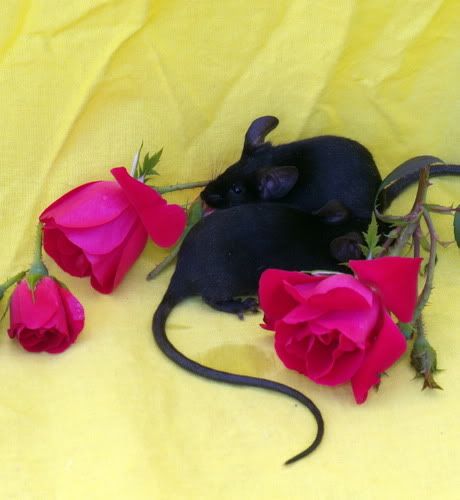 Saint Helen: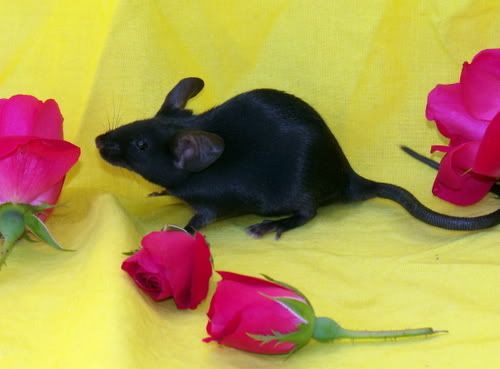 Eyjafjallajökull: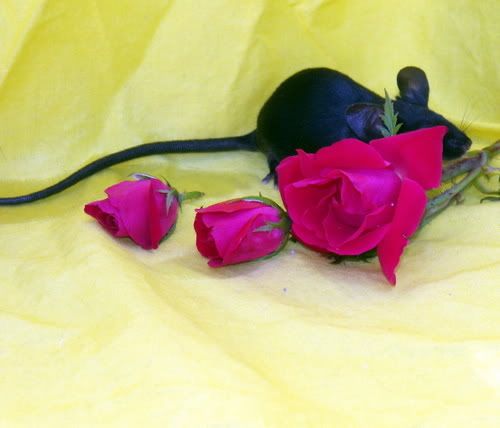 They all look identical so the only way I can tell them apart is by keeping them in separate cages.
That's actually not pee on the fabric, btw. I had soaked the rosebuds overnight to make them open up, so they were wet. You can see the water drops on the roses.