Discussion Starter
·
#1
·
My black tan was giving birth and I was quietly checking, but its night time here and my mouse rack is in a closet. I had an LED flash light to peer up under the cage floor and just make sure all was well. When I was done I checked everyone else real fast and noticed my black mouse wasn't as black as I thought she was, and with the flash light I could see she looked like a hooded rat in pattern with a, I assume, dark chocolate base? I never looked at her in the sunlight before and probably never would have noticed without the bright light. It took forever to get these couple of pics, any ideas?
Here she looks black, just the edge of her side looks reddish.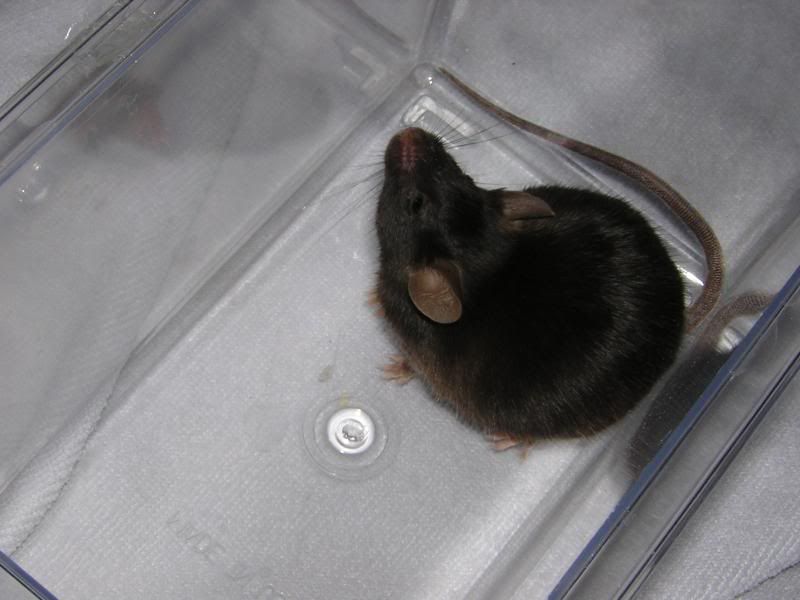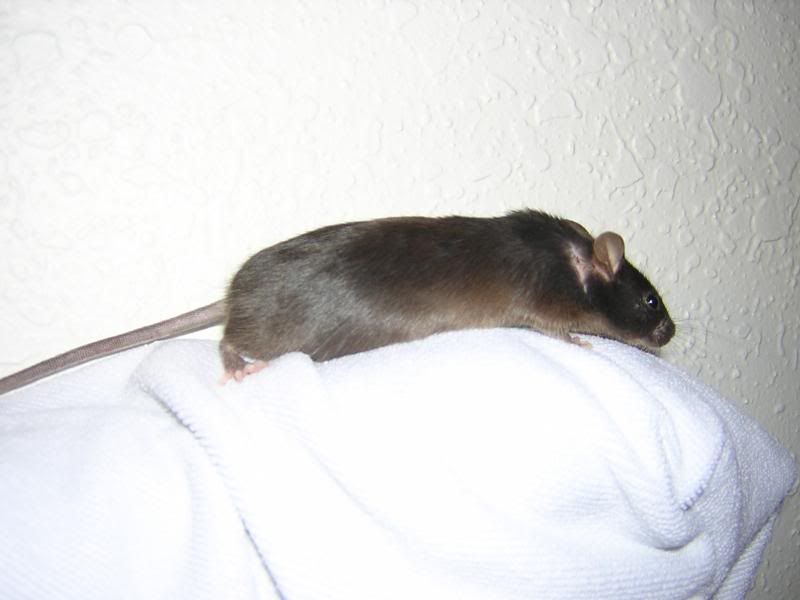 This is blurry, but you can sorta see the black head with the brown under the chin, going up behind the head.