Discussion Starter
·
#1
·
Here are some dove and psuedosilver babies from a line of English mice I got from another breeder. You can see the different shades of dove (a/a p/p) that somebody asked about a while ago, which can be shown as dove and/or silver, depending on the shade. This particular line has ok type but a big problem with orange vents. It seems the lighter in shade you go, the oranger the vents become!
Anyway, one baby (the lightest) is younger than the other two.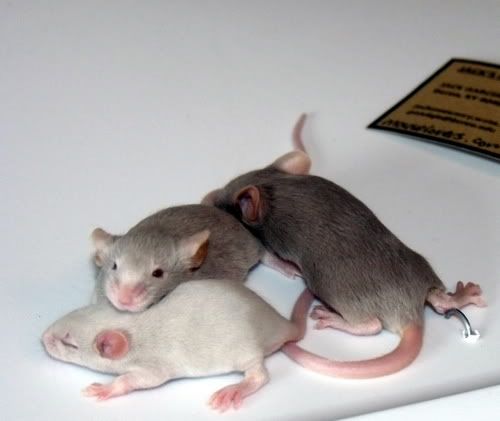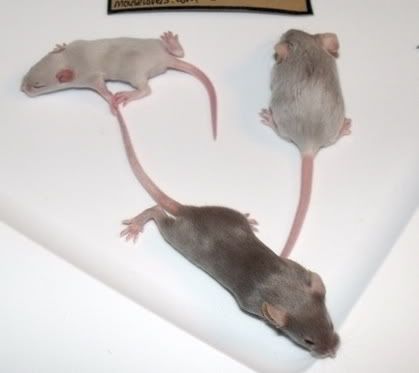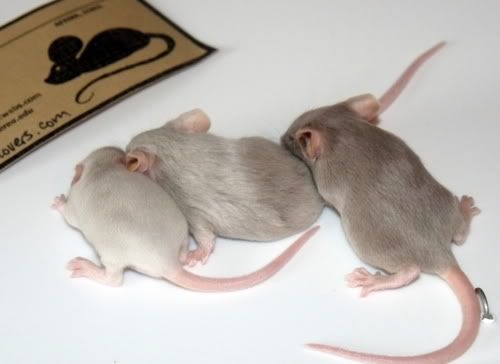 The business card is for size comparison. The older two are 12 days old; the younger is 9.
The lightest is a pale even silver color, "the color of an old coin" that the standard talks about, at least in my interpretation. The middle one is darker but mealier, and the darkest is... too dark, and too brown*.
*About three years ago, these doves had a champagne in their ancestry and anyone who breeds them is still paying for it!
edited to clarify that "dove" means "pink-eyed black"