Discussion Starter
·
#1
·
The other day somebody asked about sepia. I can't remember if it was here or elsewhere, but here are some pictures of mice who are a/a cch/c, which is the closest thing I have to sepia. This isn't what most people call sepia (chinchillated black, AKA a/a cch/cch), but rather chinchillated black carrying albino/PEW (a/a cch/c).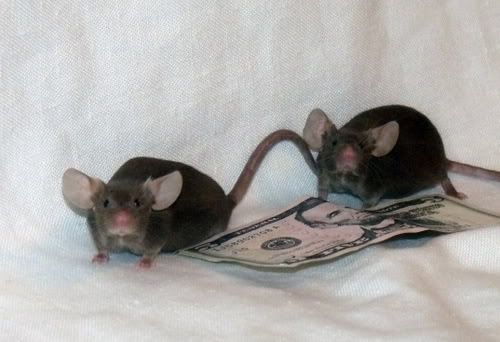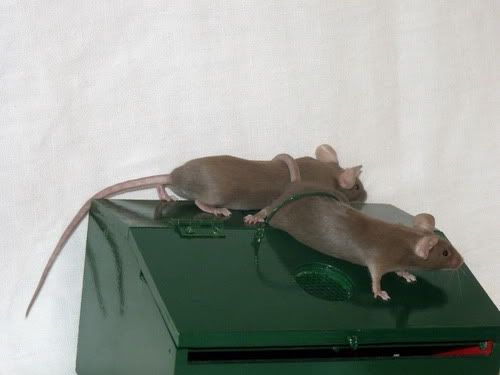 The USD $5 note and Maxey are for color reference. They look slightly different against each prop, but you get the idea hopefully.
These mice are sisters and came to be when I was trying to "resurrect" White-bellied chinchilla from a single mouse who carried black and PEW and had only a PEW for an outcross. They have their faults, so they may not be bred from. I'm still deciding. They're not quite old enough yet anyway. In the second picture, if you look carefully, you can see a molt line running straight down the side of one of the mice!
I welcome any pictures of "true" chinchillated black. Do any clubs have sepia standardized? To me it looks like a really "dirty" color, reminiscent of a piece of old tin. If you think of a good example of a black fox, the top color is what it
should
look like, I think...