Discussion Starter
·
#1
·
So all the original red litters have been weaned. Here are pictures:
Red X cinnamon: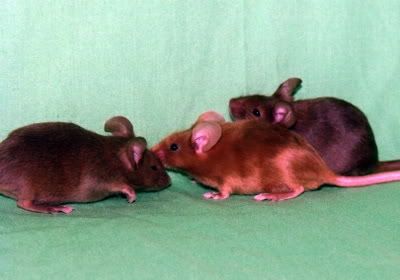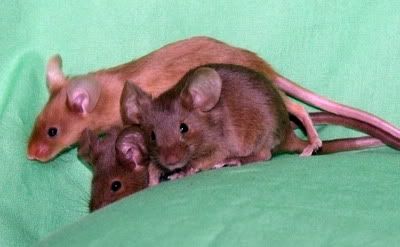 There were 4, but the male has been separated. One red (also satin) and two cinnamon.
Red X black: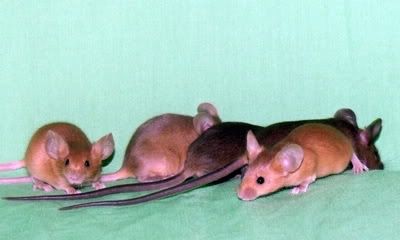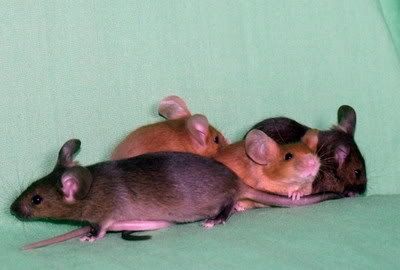 Three poor, sooty reds, and two agoutis.
Rex X cinnamon: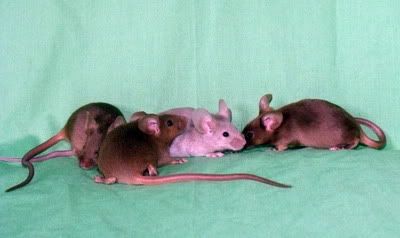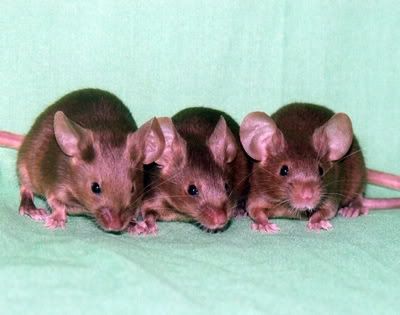 Three cinnamons and one fostered silver agouti who probably doesn't realize she's a foreigner.
The two agoutis are going to a pet home in a week or so, and the others will all be kept and bred from.