Discussion Starter
·
#1
·
My poor mouses ears are not getting any better ..... in fact I would say they are getting worse.
When she was pregnant her ears were bloody and scabby and it got worse so I've been putting a tiny bit of bepanthen (baby botty cream) on and look whats happened.......
I think it looks worse...can't decide whether this is because of putting the cream on or whether it was naturally going to progress to this state anyway. She is okay in herself, no weight loss or listlessness but this has got to be unpleasant at the least. She's in with 6 other mice and all the others are unaffected (so far)
This is what it was like ...
Now it's like this ...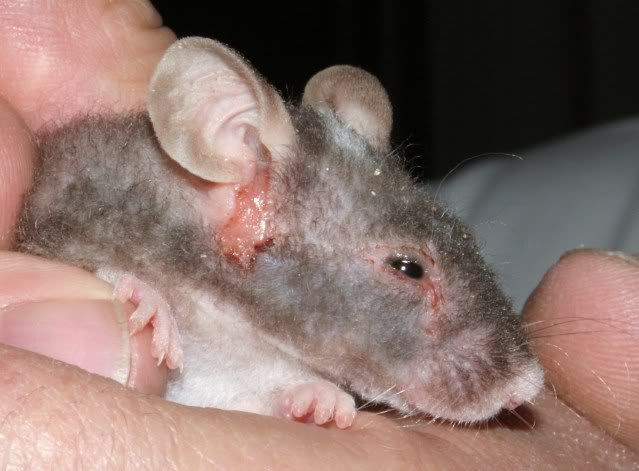 And the other ear is now affected ...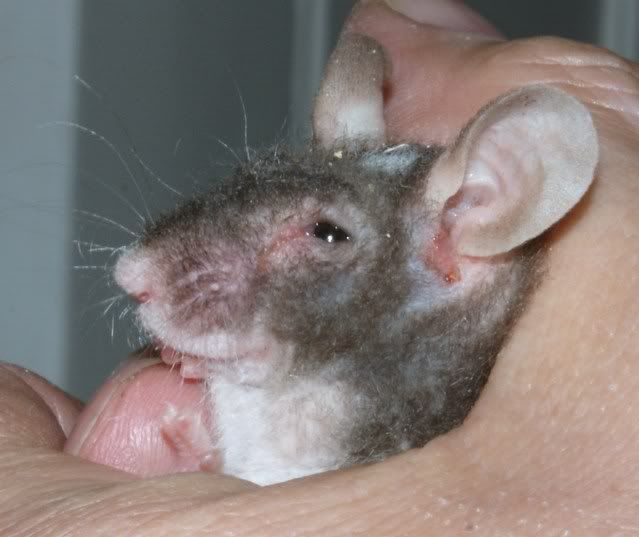 Looking nasty
Anybody know what this is and how to treat it. This mouse has been ivermec'd 3 times so I doubt it is ear mites but I am open to any suggestion.
Cheers