Discussion Starter
·
#1
·
These are when they were a day or couple of days old, this is 3 litters as the other litters hadn't been born.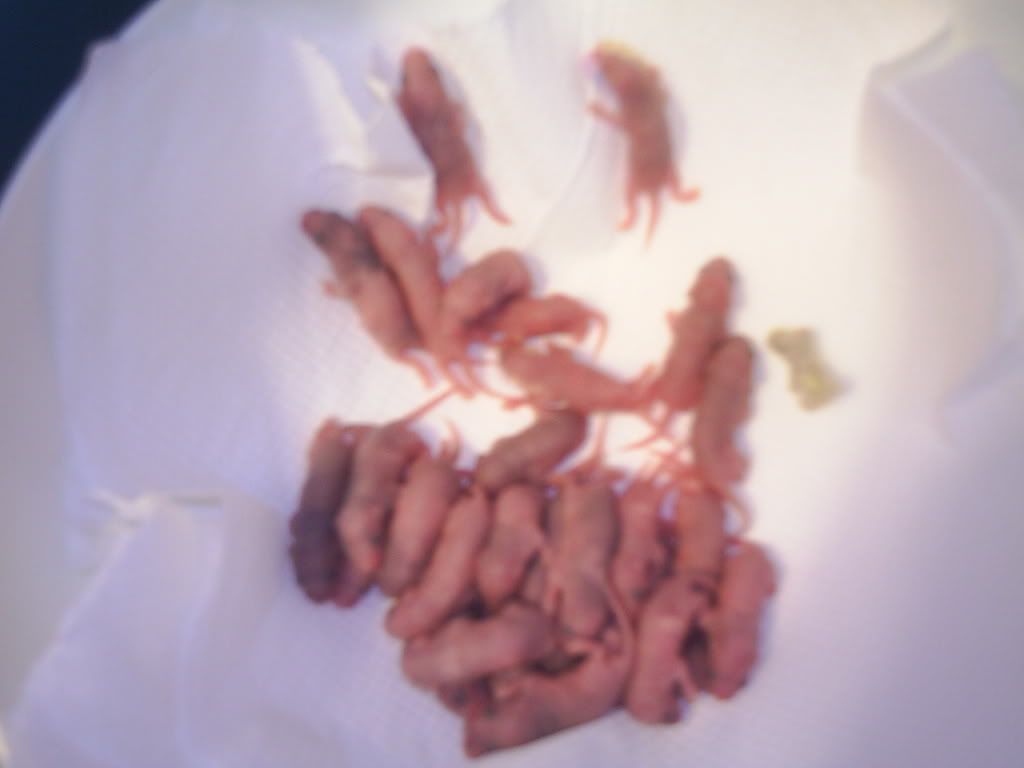 Here they are at 5 and 6 days old 3 litters here, we have a little runt who seems to have put on a bit of weight today hopefully will be ok but we are keeping the little runt anyway known as runty at the mo.
Also one of the mums or the babies have bitten off one of the other babies front leg hand so is left with a stump everything is dry and clean so hopefully it will heal, had this happen many years ago when we were breeding baby hamsters and we kept the 3 and a half legged hamster so we will be keeping the one with the stumpy leg aswell.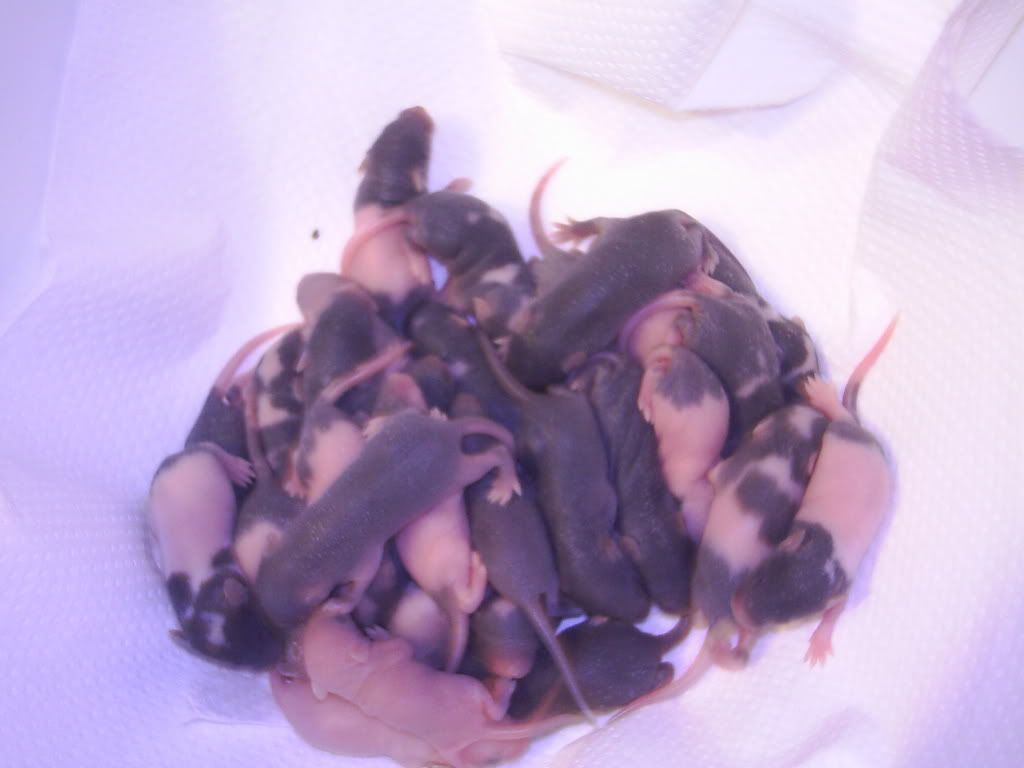 These are 1 and 3 days old 2 litters in here.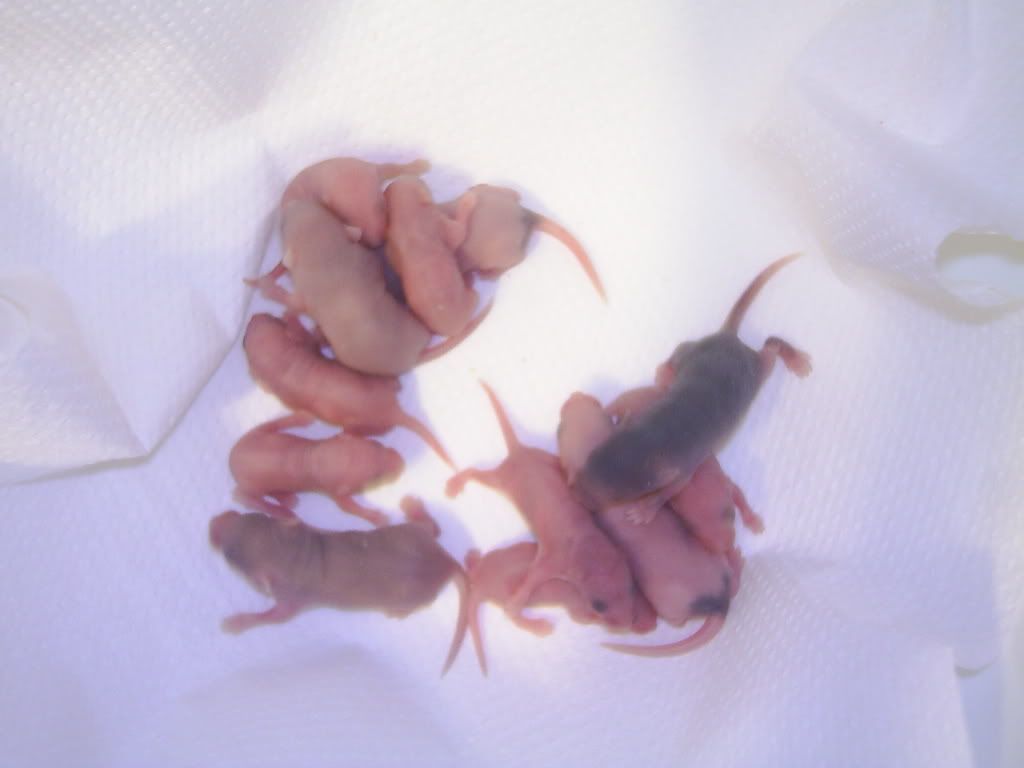 We have alot of what looks like black and whites, also lilac's, lilac and white, possibly a white maybe a couple of himi's but we shall see.