Discussion Starter
·
#1
·
In one of my recent fuzzy hairless litters which I expected to get PEWs, it turns out one of the parents carried himi, not PEW, and thus the splashed gene (Spl/*) showed through.
This mouse is an odd-eye. She is nearing 4 weeks old. Here are some pictures of her. When she's an adult I'll take more.
She is really tiny and hard to photograph. Some are clearer than others but you can see the difference in eyes: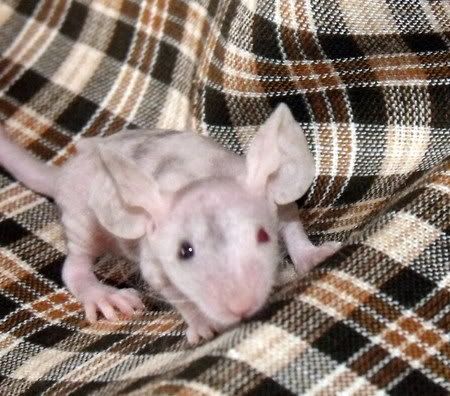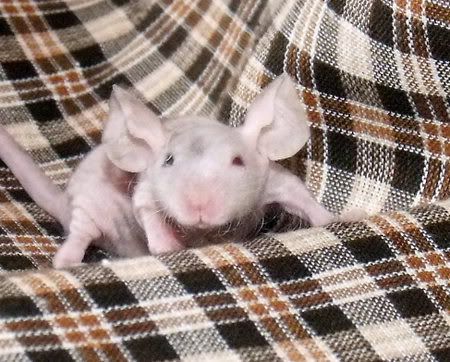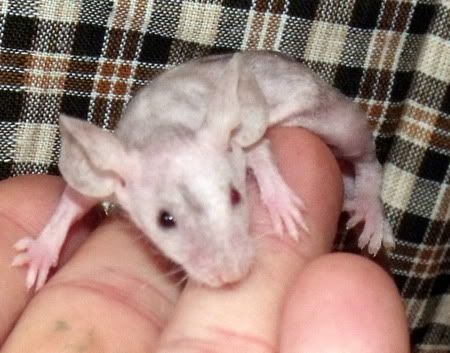 I am giving her to a friend of mine at the next show. Just thought I'd share.