Discussion Starter
·
#1
·
May has been a good month for my other mice
Have had quite a good sucess rate with these, few problems to begin with, a female hairless mouse died a couple weeks after birthing, not sure why, have a hunch they may have been inbred by previous owner, but thats why i'm working to outbreed them with new blood, luckily the other female cared for the young and now their young are producing young with no fatalities yet!
Also my spiny mice turned out to be 2 males and 1 female! :roll: the female had 2 babies (one drowned in water bowl(since been sorted)) baby was female, father was rehomed and daughter has been able to stay in as a breeding female with mum and other male, mum since produced another litter of two.
Striped mice have been perfect all along, not one problem, took a little time to mature compared to other mice but doing well now, have produced 3 litters in as many weeks and looking to have more soon
Heres some pics anyway of our bumpy ride, things are going smoothly now
Hairless mice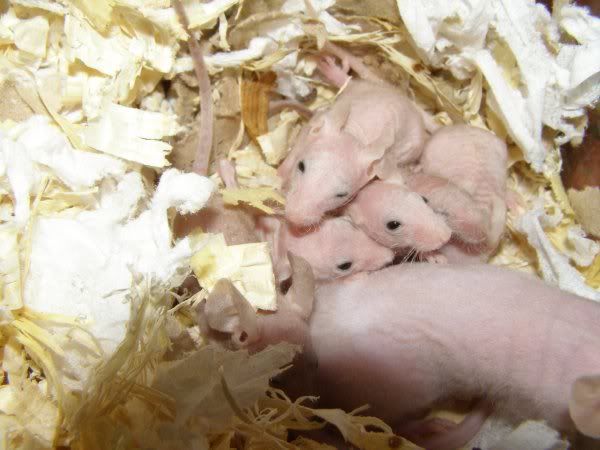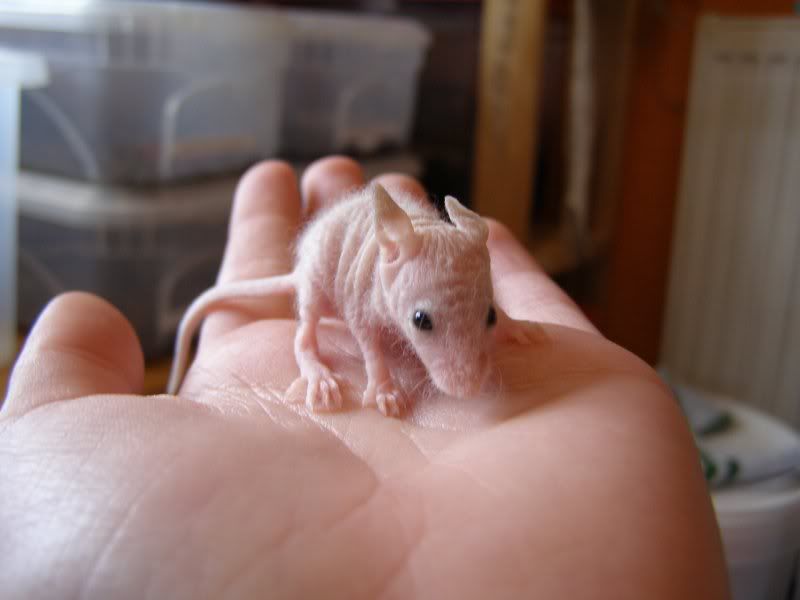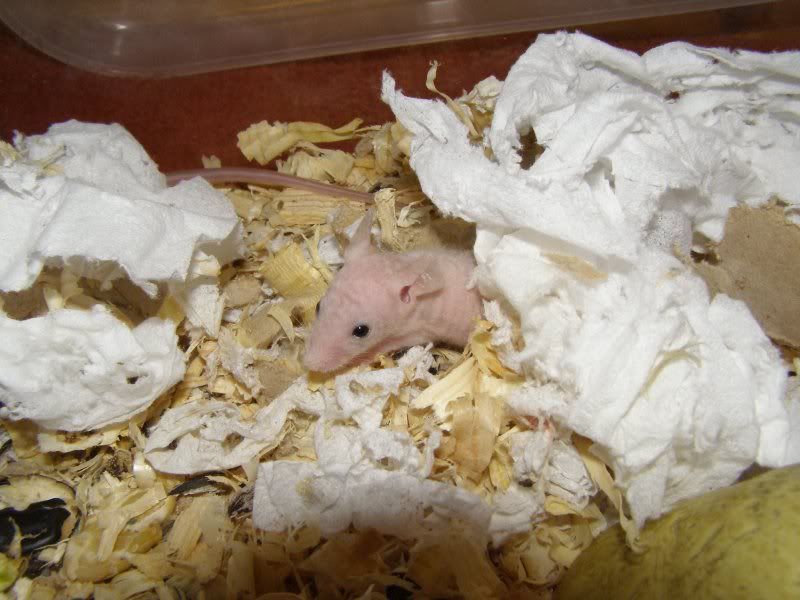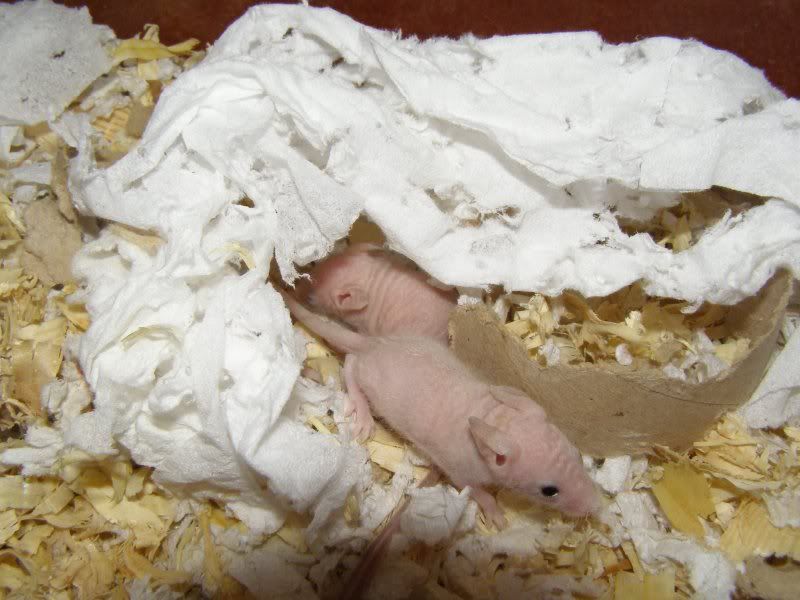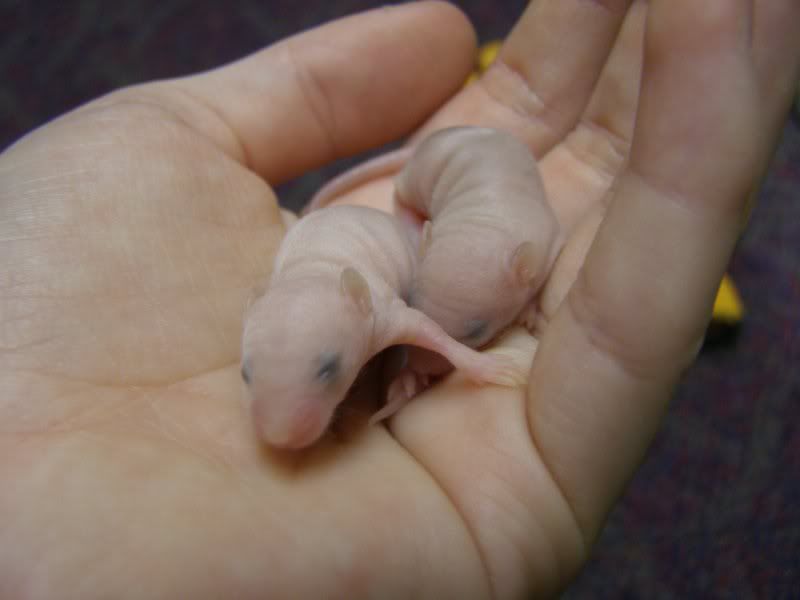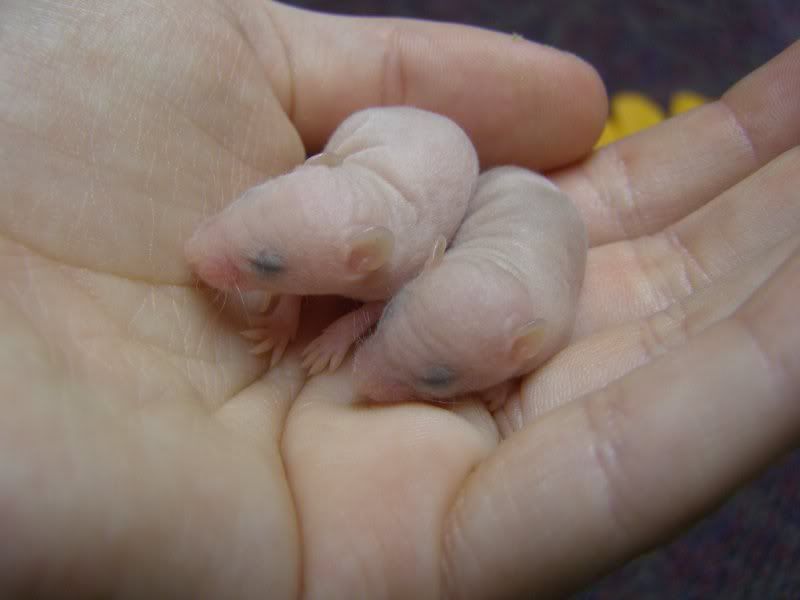 Some Egyptian spiny mice, just a day old in these pics!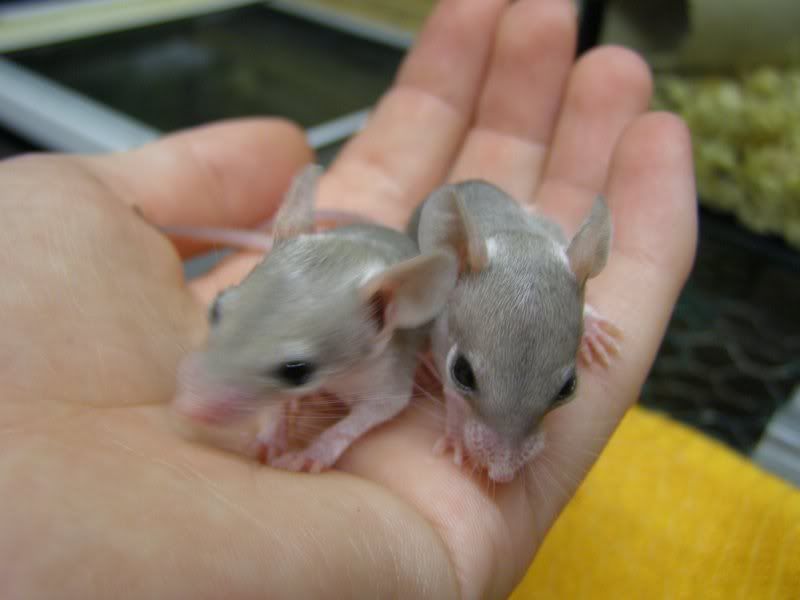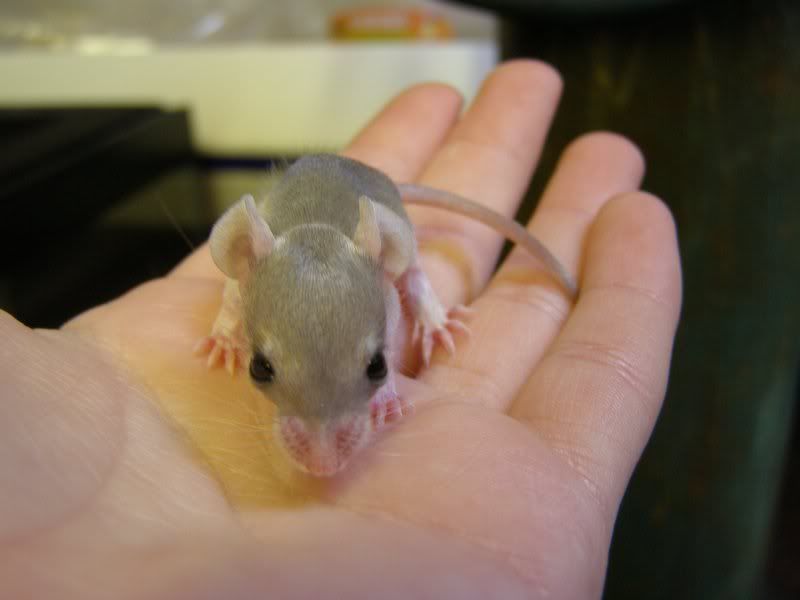 and finally the latest arrivals, theres 3 weaner mice that will be ready soon, though all 3 look to be male will double check when i'm back, and theres 3 pinkies (or humbugs as i call them) who are very adorable! will sex them when i remove the older babs.