Discussion Starter
·
#1
·
Three gorgeous boys to choose from, my Line 1 Gen 1 boys in my Lilac lines... 7 weeks old and a good size! Though slight difference in type and temprement!
Bare in mind that these *are* show type mice, but *not* show type blacks... they are the inbetween blacks for my Lilacs!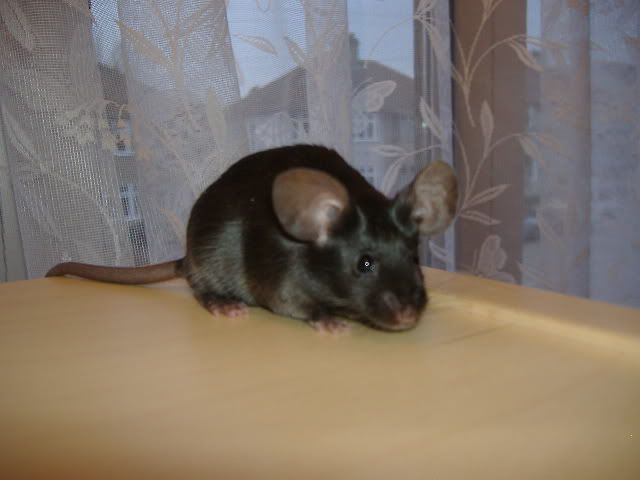 No names for any of them yet, this is L1G1LitterOne Buck001! lol Definately the best typed, fabulous ears and size, just starting to get that lovely masculine head! Though is quite nervous of 'the hand'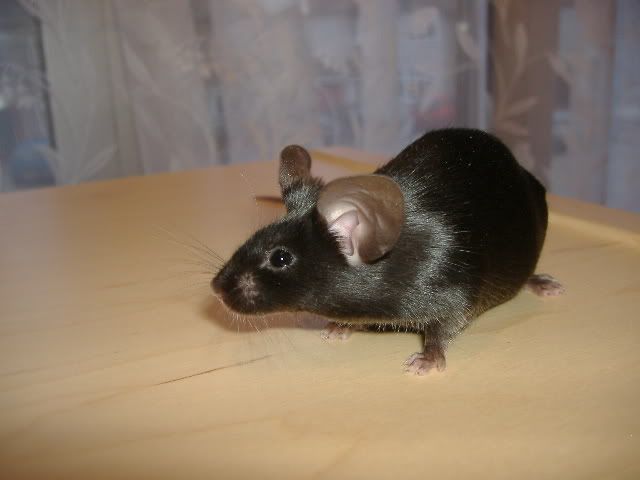 L1G1LitterOne Buck002, again, very nicely typed, ears not as good as his brother but still darn good for a black! Best tail set of the three and has a lovely personality, nervous of the hand, but lovely once picked up!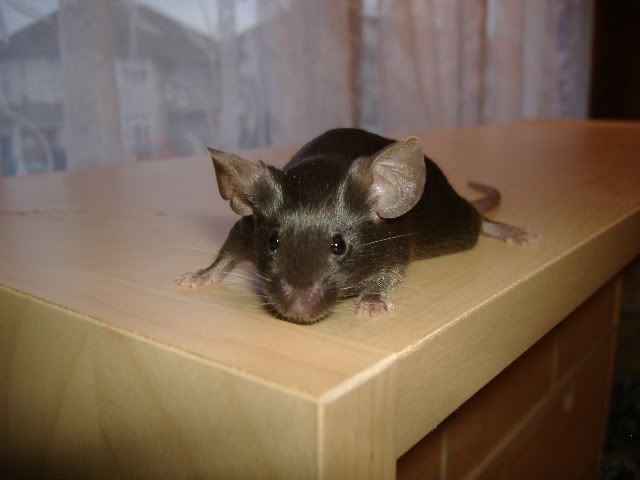 L1G1LitterOne Buck003, can definately see the chocolate underneath his black coat, has the poorest ears of the three, but good overall type and racier than the other two, also has the least tan as far as I can tell (Though that may be because he is a lighter black) and definately is the sweetest brother! This guy loves kisses!!
Decisions, decisions!! I hadn't planned on keeping on all three past adulthood, but all of them have attributes I want in my lines!!
These will be the only Gen1 bucks kept in Line One, all the rest will be females (Need more, these guys only had two sisters!) but I will need space for line 2 and line 3! lol
Willow xx