Discussion Starter
·
#1
·
Most of my pets have come from bad situations or have been adopted. I seem to just collect them as they come to me
Although I do have a limit, it's hard to say no to an animal in need. I'll post them in the order they came to me.
Gypsy, my 3.5 year old Border Collie and my best friend in the world. This dog is so smart I can literally talk to her like a human. Her vocabulary is well over 100 words & commands, and she picks up on tricks after as few as one repetition. I adopted her from a shelter as a 9 week old pup when her dam and littermates were surrendered.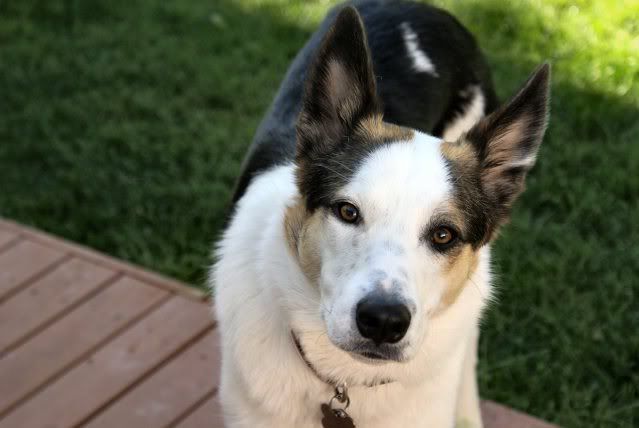 This is my kitty, Beatrix. I found her in a ditch, emaciated, infested with mites, frostbitten, and with an abcess on her leg. So I did the only logical thing and brought her home :roll: She lived in my parents garage (heated in winter) for 2 years, and is now a healthy, happy housecat. She is a mystery, but her tattoo indicates she was spayed in '01, so who know how old she actually is, or where she came from.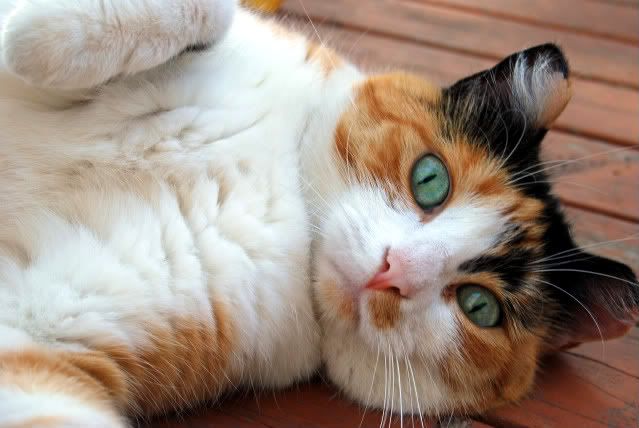 Next is Stella, she's a 2008 registered Quarter Horse. I was "given" her in exchange for breaking in several other horses... I put that in quotes because I ended up working for 2 years, broke my collarbone, spent hundreds of dollars in gas money and went through some rough times to pay for her. She has bucket loads of personality and always wants to get her own way. We probably aren't the best suited to each other, since I'm really easygoing and she tries to fight me every step of the way, but after 2 years of working with her she is starting to blossom and give me 110% whenever I ask anything of her.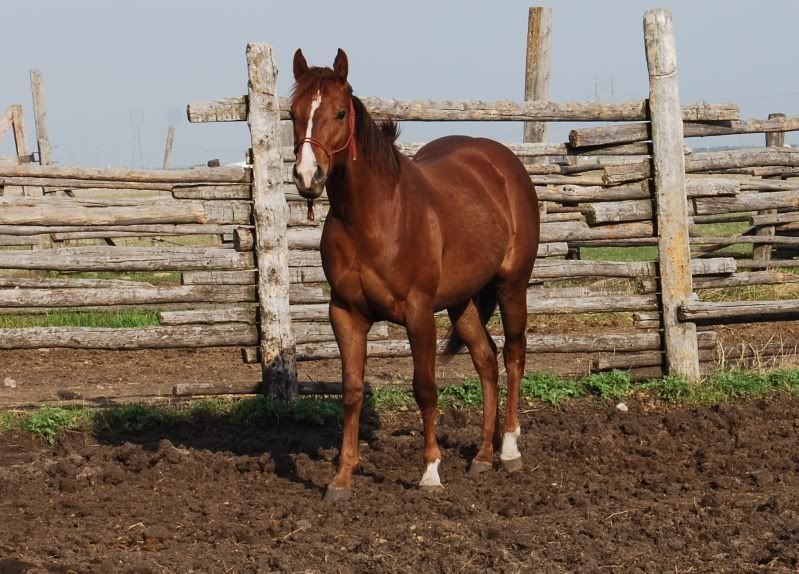 Korby is my husband's dog, she was found running loose at 8 weeks old and brought to the vet clinic where my sister works. She's kind of dumb, but a real sweetheart and a pretty good dog overall.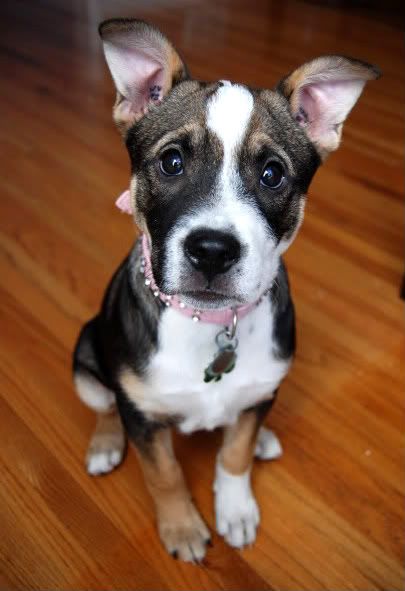 Rodney is my husband's juvenile corn snake. He's only a few months old and measures 19 inches. Other than my mice, he's the only pet we've actually bought, and he came from a good local breeder.
And finally, our newest addition, Trevor. He came to my sister's clinic from the pound because he was infected with Parvo. He had been passed around before coming to the pound, and the stress compromised his immune system and allowed him to get sick even though he was vaccinated. A month ago he was literally on death's doorstep, I went to see him at the clinic when my sister told me about him, and he was hardly moving and cold to the touch. I took him home while he recovered to reduce the stress he was under, and he never went back
Well that's it for now, we won't have any new additions for a year or two until we buy an acreage in the country, our little bungalow with the postage stamp yard is full enough as it is!