Discussion Starter
·
#1
·
Some of you may have read the post in behaviour from the other day? the white females i had went on a murdering rampage, killing off a load of their babies...they didn't make good mothers or pets for that matter. So what was left of their litters, i put in with two of my other girls (Millie and Ollie) who are surrogating them. Well, here's some pics i took this evening. Enjoy!
Millies new babies: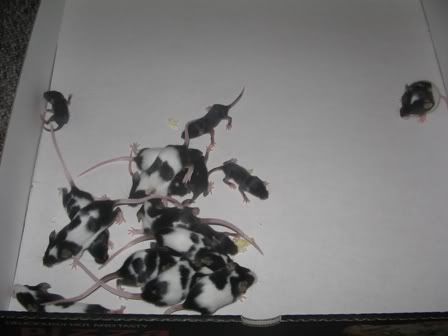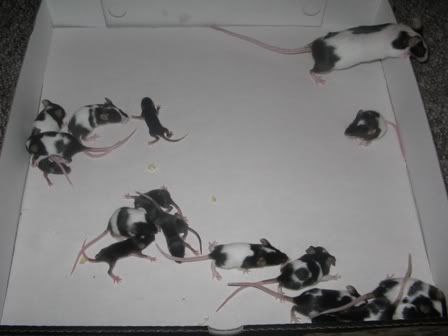 (with Millie)
Surviving babies now living with Millie and her litter: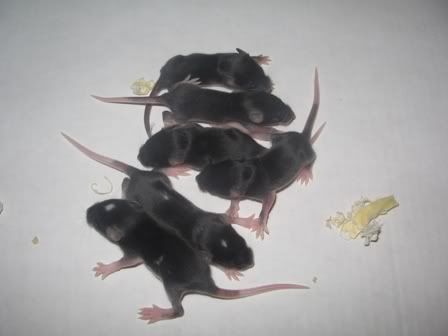 Ollies new babies: ( i need help with colour here)
Babies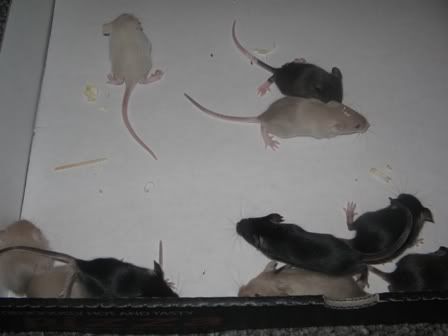 With Ollie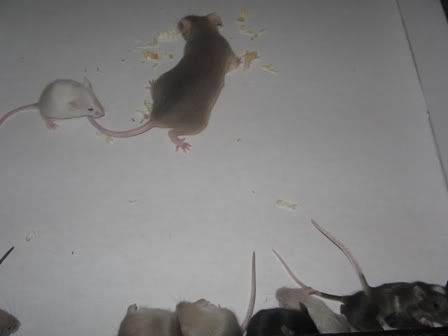 I have 2 PEW's in this litter - but what are these???? some people said they may be siamese? i don't know what colour eyes siamese have, but these eyes are pink: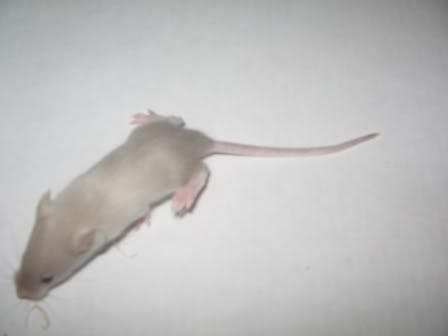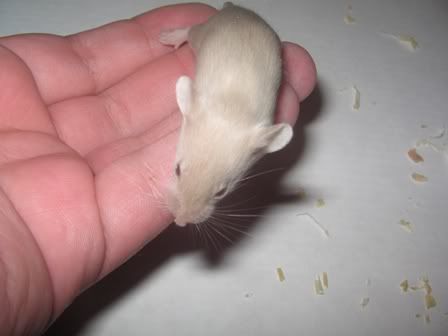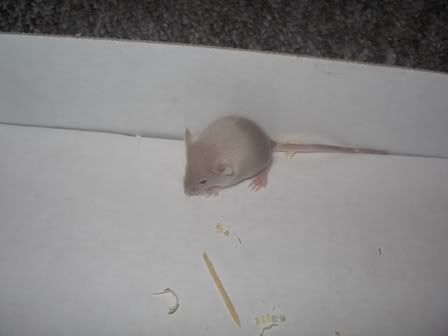 PEW mousing around!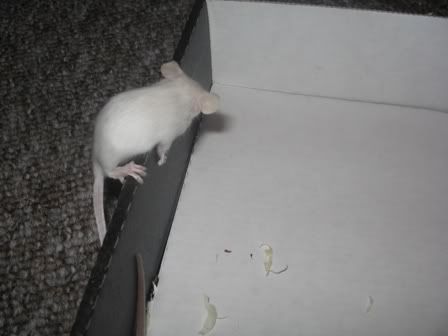 Plotting world domination?
and finally a pic of Bruisers babies at 4 weeks old: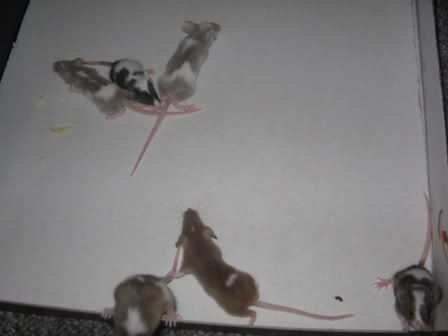 Any verdicts on what the colours are, please let me know. I know colours show up different on the screen, but if it helps these babies in question are deffo NOT white, they're more of a cream colour, some slightly darker cream on nose and base of tail.