Discussion Starter
·
#1
·
Oh my dear lord..... when I went to feed and check on my mice tonight .... look what I found.
I have been keeping an eye on these three baby boys as they have been squabbling but tonight obviously that has escalated into something much more serious. I am in the next room and I didn't hear anything. I feel so bad now. I have taken out the two 'picked on' boys and left the bully onhis own and he seems totally at ease with it..... almost triumphant.
Just observing them now and it appears like the mouse is biting off his own skin. He isn't licking the wound ...it really does look like he is biting off his own skin. Should I leave these two together as they seem quite settled or should I just split up the lot ?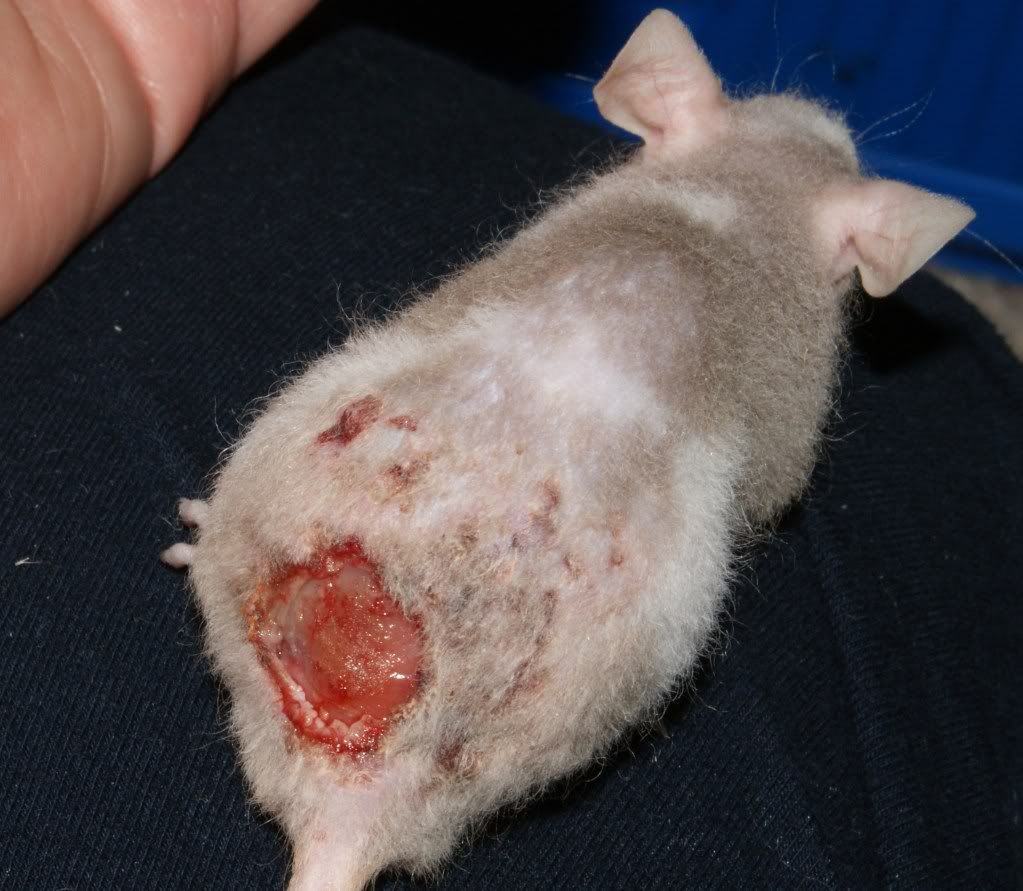 Should I do anything with this wound ?