Discussion Starter
·
#1
·
I have no idea what colors these are, can anyone help? They're all BE and satin, I've had a few test breedings and still don't know!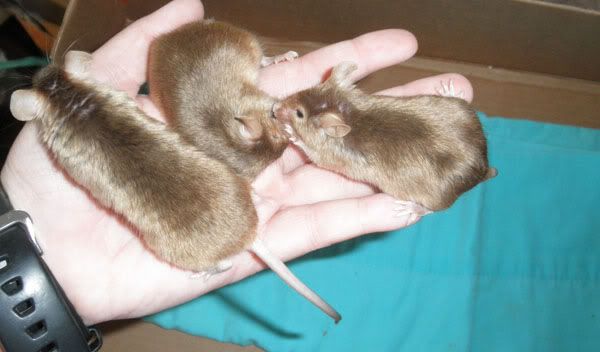 In order from left to right is the original sire, his son and his daughter. The sire (Fitzwilliam) bred to a black satin produced one agouti, these two goldens, and one black.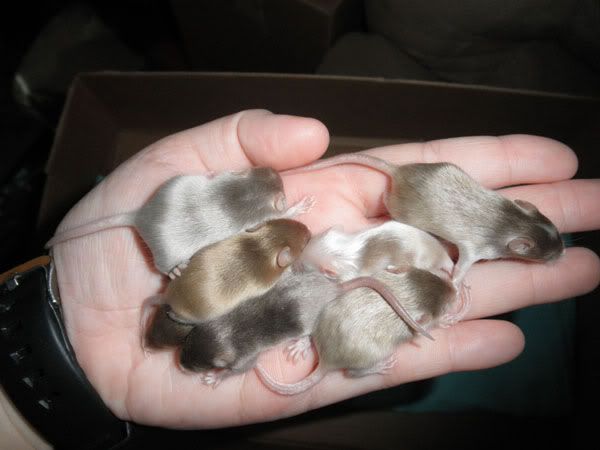 Fitzwilliam bred to his daughter produced these... They are different sizes because the boys got fostered with different mothers, and some were better than others.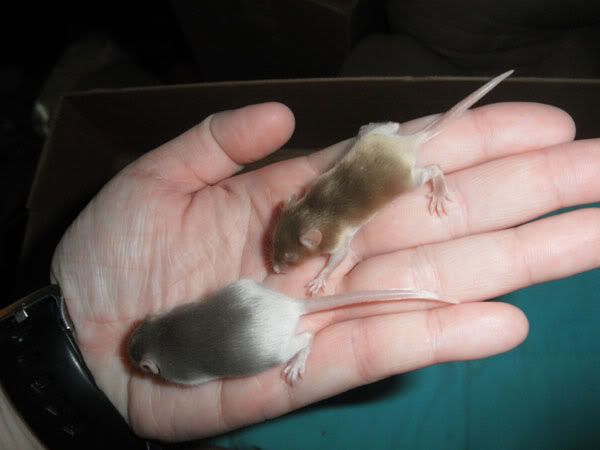 Silver boy and same silver with golden sister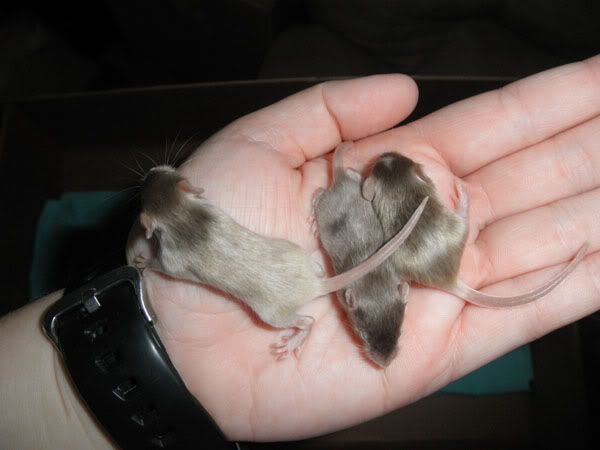 Chocolate boy with golden boy and golden girl, all of them roan, which was a giant shock (haven't seen roan in my mice for like, 4 generations)!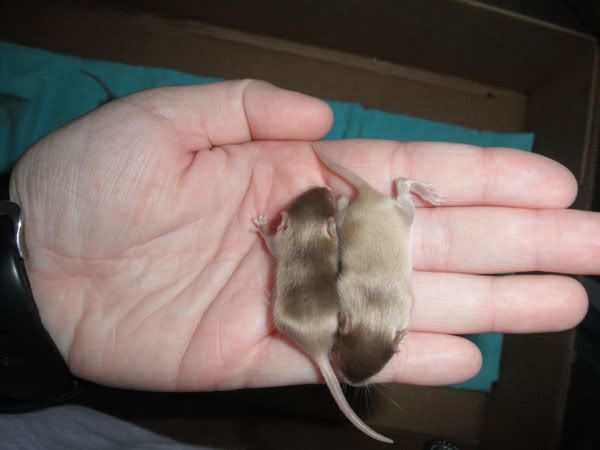 The two golden girls that are most like their parents
One broken golden girl who is just a little lighter gold... I'm hoping she might be RY?
All the girls together
All the boys together
There was also a PEW baby that I culled, if that helps at all. If you know what these are, please, please help! Thanks!