Discussion Starter
·
#1
·
I am moving in a few months and I don't have room to keep all these bin cages as I travel across the country. They're ugly, but fully functional.
I have about eight or ten of these modified bins with lids, roughly the size of a five gallon aquarium (a little smaller):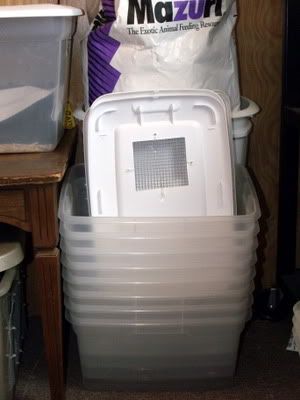 And I have about five or six of these (the larger ones) roughly the size of a ten gallon aquarium (a little larger):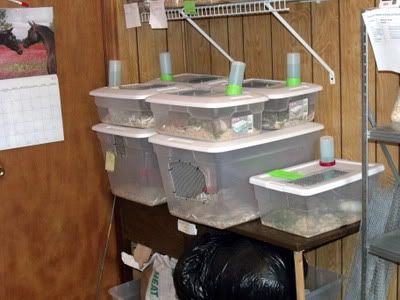 Money isn't an issue (so they're free), it's just space--they take up
a lot
of room. Since I've switched to smaller, more compact (and easily stackable) bins, I just don't have any use for these. I might be able to bring them to an ECMA show or Rodent Fest, but I doubt it because the car is always packed so tightly to begin with.
If you can come to central Kentucky to get them between now and December, they're yours. First come, first serve.