Discussion Starter
·
#1
·
Species: Rabbits
Date of birth/Age: One year and Four months
Sex: Male and Female
Colour/Variety: Brown/red/grey and Black and white
Price:OPEN TO OFFERS. (asking price is around £60)
Collectible From: Leicester -pick up only
Reason for sale: Only selling due to change of circumstance meaning we now lack space and money.
Male and Female rabbits looking for a good home. Stew (the male) is a mini-lop cross and has been neutered. Casserole is a Dutch. Stew is around a year old whist Casserole is only 4 months old.
The hutch was brought from 'bunny business' and was worth £80 but is some what chewed on because bunnies like to chew wood but this is only cosmetic damage. The dimensions of the hutch are: 40 inches x 19 inches.
The run is a home made and designed to go against a corner so the corner provides the two back walls (there's plastic sheeting to protect the walls and floor) the front of the run drops down and the wood is protected by vinyl so they can't chew on it. There is also a net that can be lifted on the roof of the run (attached to the hutch) so they can't jump out.
The dimensions of the run are: 40 inches x 37 inches.
Overall hight is 28 inches.
Also included:
Two water bottles
Two small and a large litter trays
Food bowl
Fabric bunny tunnel
Grooming kit and claw clippers
Three Behpar spot on tubes
What ever food and hay they have remaining at the time.
These are great natured bunnies who are friendly and tame.
Photos: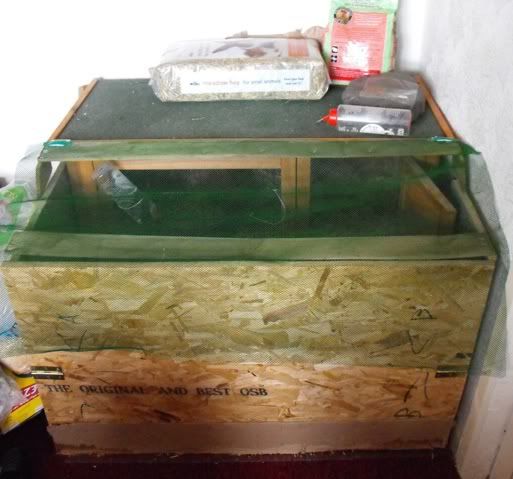 Stew is the brown rabbit up top and Casserole is the black and white one: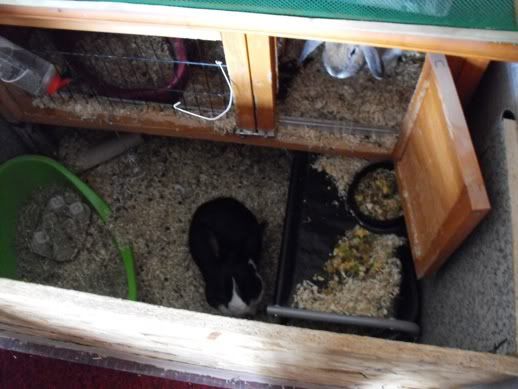 Stew: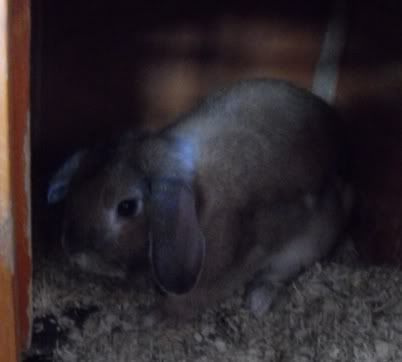 More photos upon request.