Discussion Starter
·
#1
·
- Date of birth/Age-21st February 2009 (6 weeks)
- Sex-2 x Blue Bucks and 1 X Black Doe (carrying blue)
- Price-£3 NMC Members £5 non-members
- Collectible From- Cambridge maybe one of the shows coming up possibly Swindon or Enfield.
- What the mouse carries (E.g Dove tan carrying chocolate)-The doe carries Blue.
- If it is a doe, whether or not it has already had a litter-Nope too young.
- Reason for sale-The bucks are surplus as for some reason I kept three in a litter and the doe is surplus because she is black not blue and has a few pale hairs which I'm trying to breed out.
These mice are part of my attempts to improve the colouration of my blues so they can be considered serious contenders at shows in the future. However at the moment they are just really nice mice, healthy and typy but need some work on colour which could be done by out breeding to a line of well coloured blacks or blues. I think there is potential for any one hoping to breed for show lines, as long as they are prepared to put some work in or alternatively they would be make beautiful pets. The bucks are currently living together happily.
Im just going to run out and take some pictures!
ETA: Here are the pics:
All three blue bucks: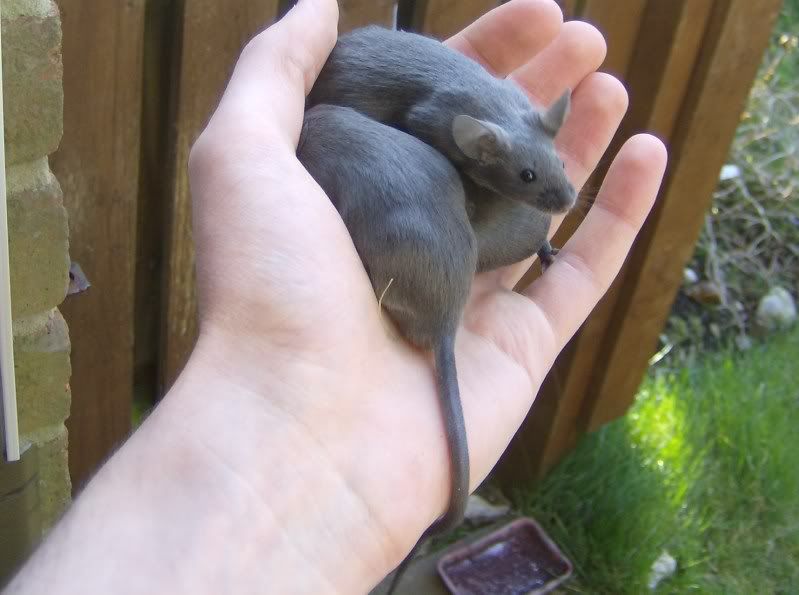 A better view of one of the Blue Bucks:
Black Doe: