Discussion Starter
·
#1
·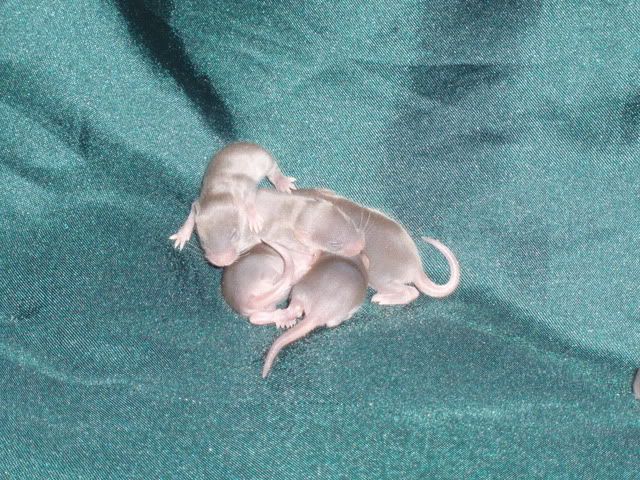 - Date of birth/Age:
Born 18/01/2011 - won't be ready until around March 1st at 6 weeks.
- Sex:
1 Doe
- Colour/Variety:
Chocolate Selfs, Satin as well, I think, but I'm unsure/Pet.
- Price:
£5.00 or £8.00 for a pair or £3.50 or £5.00 for a pair for NMC members (I would also consider doing a mouse swap for the right kind of mouse - All money goes back to caring for the mice).
- Collectible From:
Barnsley, South Yorkshire (can make other arrangements if necessary).
- What the mouse carries (E.g Dove tan carrying chocolate):
Parents were a chocolate self and a black self. First litter they produced contained black self, black broken, chocolate banded, chocolate self, longhaired (or semi-longhaired) and satin. And some of their siblings were black banded and chocolate marked. So I think they carry black self, chocolate self, black banded, black marked, chocolate banded, chocolate marked and satin.
- If it is a doe, whether or not it has already had a litter:
No.
- Reason for sale:
Surplus.
I'd rather them go in pairs. They can be used for breeding, but only if they are going to be correctly cared for an not alone. They will not be ready until the beginning of march but I'm putting this up early so I know they all have good homes to go to once they are weaned. Their parents, Fudge and Toffee can be seen on pick up or before hand, as well as their siblings (I still have all of the last litter, and I'm keeping the marked babies plus the black from this litter too).
EDIT: ALL BUCKS NOW GONE. DOE STILL RESERVED.