Discussion Starter
·
#1
·
This male you see here: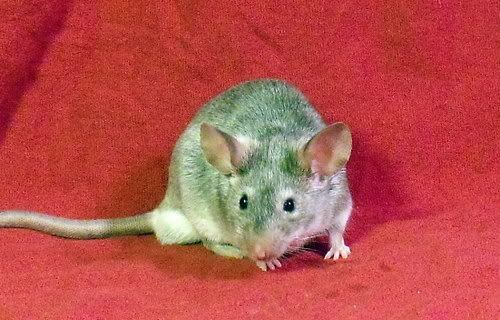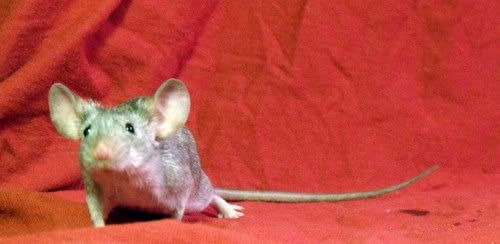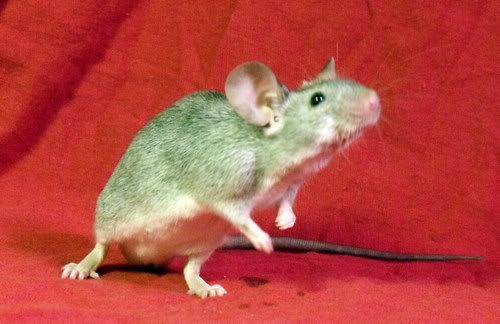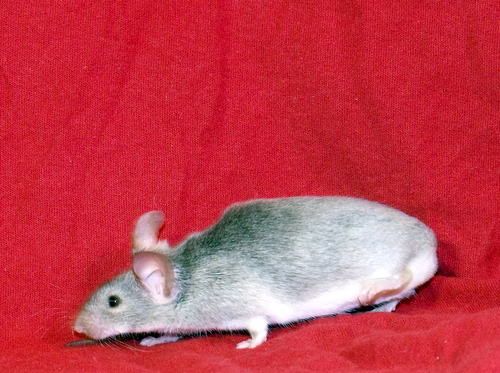 ...is from a lady who recently had to leave the mouse fancy very suddenly due to personal reasons. By chance and good connections I got him. He's a poor chinchilla and has lots of faults in general, but he's one of the few in the country who is Aw/*, i.e. true white bellied and not agouti tan (At).
However, as you might can see from the pictures, he's not in the best condition. What you can't see, however, is that he is between 1-2 years old and quite sick. He is on generic Baytril (enrofloxacin) but his loud chatter is not improving.
I want to get babies from him before he dies but have heard that breeding as an old man can put stresses on a mouse and kill him. I also don't want my large, healthy female(s) to get whatever it is he has. I cull very heavily and keep only the very biggest and very best does, and if I put a doe with him and lose her, that's a substantial loss to me. I don't have any "lesser" does on hand currently.
Considering that this is probably the only true Aw chinchilla buck in this part of the country, what would you do? Would you put a female with him, or wait and hope he gets better?