Discussion Starter
·
#1
·
Well i crossed a black broken male with 2 hairless females.
The first female produced these plus 3 blacks.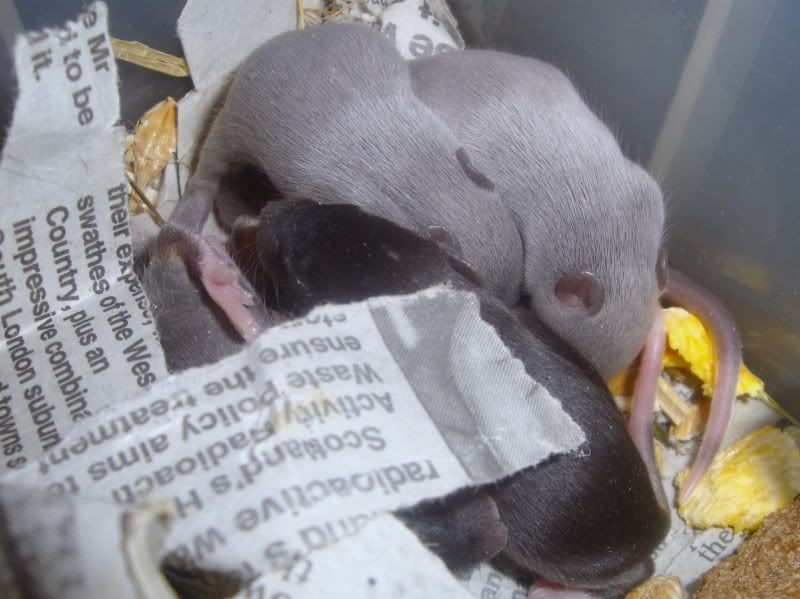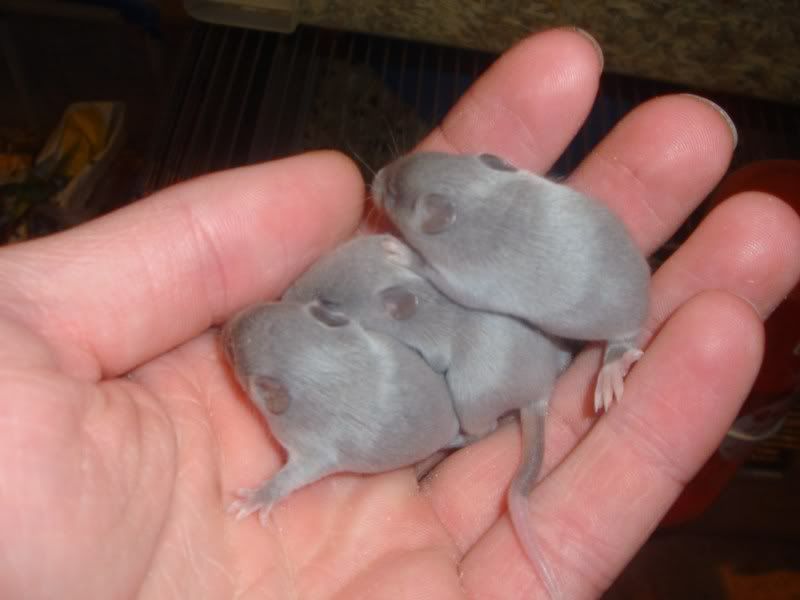 Are these blues? At first i though they were blue tan but they now seem to have a patch of white on thier stomachs.
If they are blue great because then ive finally got blues
although it was random pop up lol
I did out cross my hairless to dove tan at one point could this have affected it.
And what colour are these Abyssians? They look agouti but they arent as dark and almost seem to have a bit of blue in them.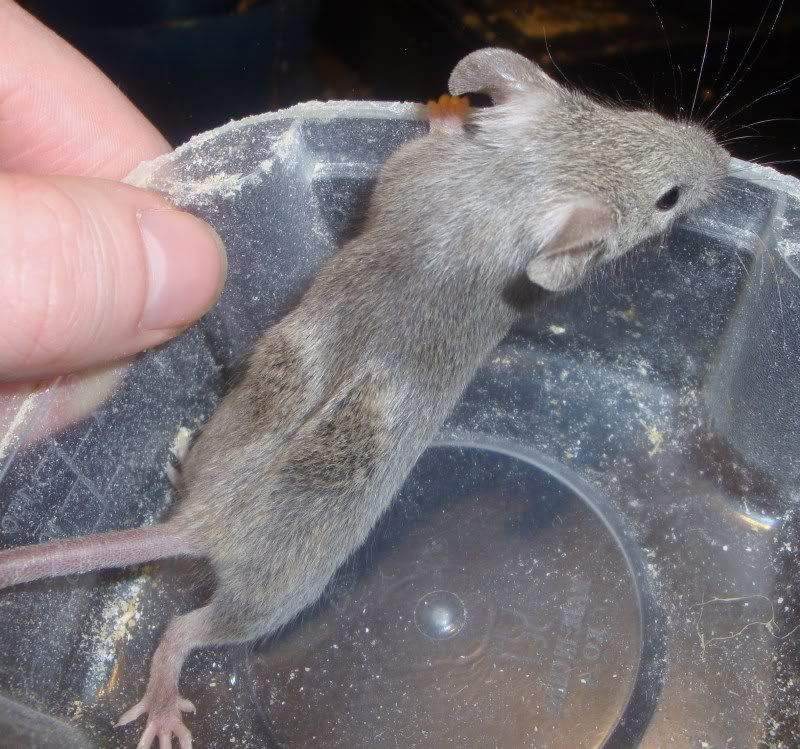 Hmmm
Look like really nice both male, what would be the best to put them too to get more of this colour? back to siblings/mother im guessing would be best as i dont have any other mice this colour.
Thanks