Discussion Starter
·
#1
·
Ive had a couple of firsts recenlty cropping up in my rumpwhite litters. Here are my beautiful Champange Rumpwhite Does, Im hoping to keep them to develop the colour because I quite like them and maybe could use the pink eyed gene to make some doves or argente rumpwhites too.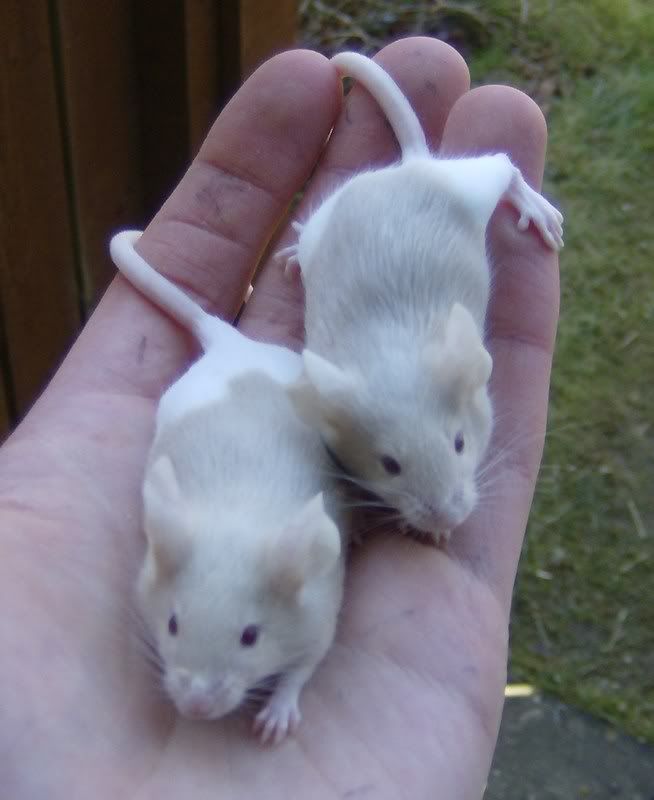 Here's my first random satin rumpwhite baby which is going to be Daisys. Im not really up for taking on another variety just yet and am focusing more on colour in the rumpwhites but I might see what happens if I keep getting satin rumpwhites popping out. But hopefully Daisy will be able to use this satin doe and come up with something interesting.
The picture is a bit crappy but the white part is quite shiny and the contrast in colours shows it quite nicely, the satin has also made the chocolate much richer. Its quite pretty actually, I have been tenmpted to keep it but I would use it so theres not much point!