Discussion Starter
·
#1
·
Well i started out with one, then he died so i left it for a couple of years then i got 2 boys,then2 girls,then another 2 girls,then my two boys died so i got 3 more boys and 3 more girls making a grand total of 10 then one of the girls popped with 12 babies. 4 boys 8 girls.
The were 2 week old yesterday.
The 4 boys, 2 of them have homes lined up and the other 2 are on hold.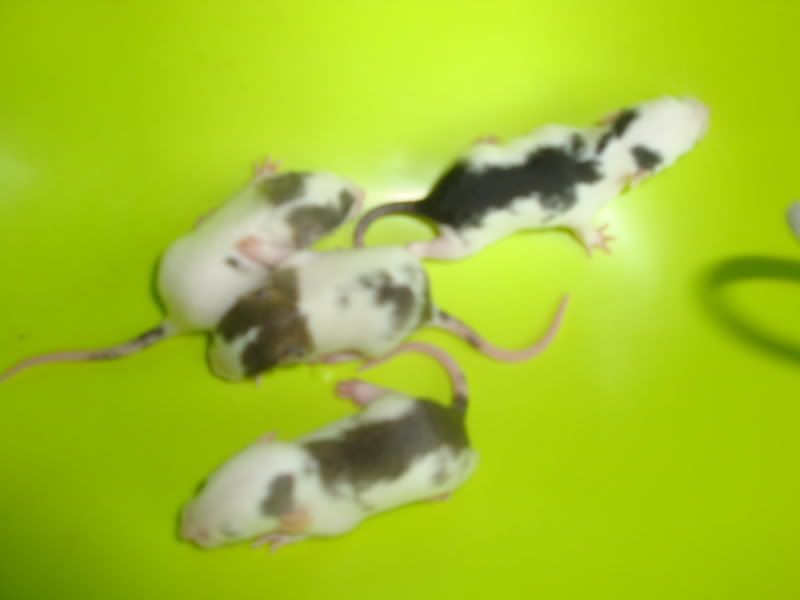 The 8 girls, im keeping 4 although im getting very tempted to keep all 8 lol
The 4 i want to keep.
What colour?
Random ones.
Mum started getting ratty with me holding the babies and was taking them away from me so i put them back :lol2:[/quote]