I found my brindle buck, Vox, dead in his cage this morning, he hadn't been looking good the last couple days, very old looking, not sure how old he was when I got him but he was at least 8-10 weeks and I've had him for the last 6ish months I believe.
Of course he was a petstore mouse, pretty active up until a couple days ago, but wasn't sick, I think it was just short petstore mouse lifespan (Ironically, my original two mice, who I got from the same petstore are both estimated to be around 15 months old, as they were both adults (at least 3 months old) when I got them and I've had them for over a year.)
he is survived by his daughters Dott and Camo and a grand daughter, Copper.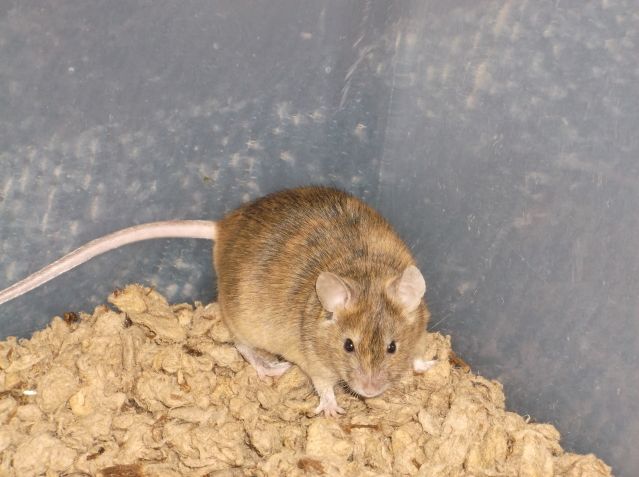 I decided he deserved a proper burial so I buried him in my garden <3