Typical blurry pic:
And here's the funny ones:
This girl did NOT want to be handled. I took to trying to hold onto her tail, but I wanted an accurate weight on the scale. Pay attention the numbers on the scale.
I WEIGH HOW MUCH?!?!?!?!?!?!
52g, her real weight, but a butt shot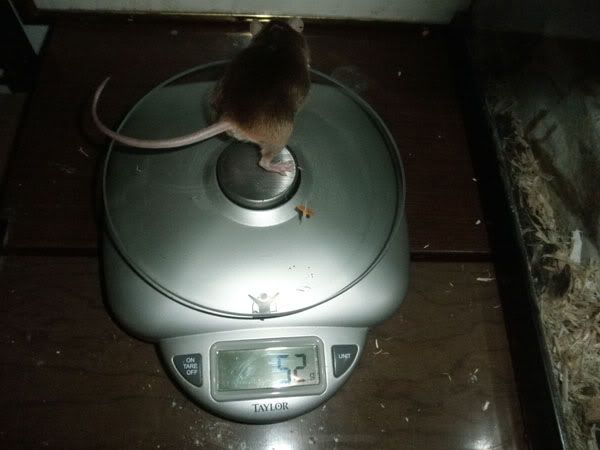 48g, stepping off the scales.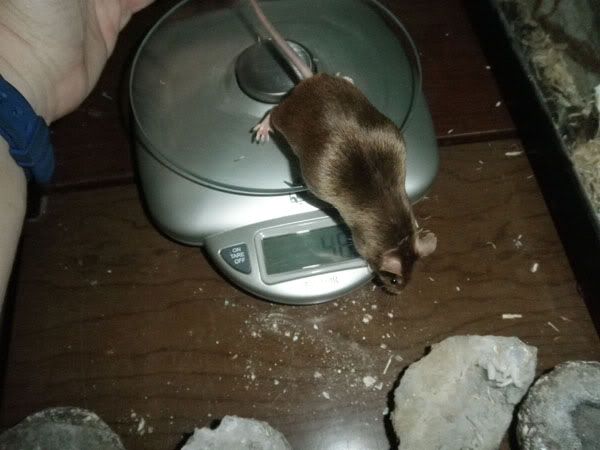 24g, she was holding onto the edge and pulling it up as I tried to anchor her tail. No way a mouse this pregnant is only 24g! She was faking it for the camera!