I put my pair in on the 18th, saw them mate on the 19th and never caught or heard them in the act since. I was half worried my boy lost interest. ( Not likely
)
I've been weighing Nikki every day to see if she's been putting on weight, and her lowest was a 28g in the first two days, but today the scales were telling me 35-36g so fingers crossed she's not just eating too much
Still really debating to separate her from my group on her own or with her sister as a nanny. I've had a nanny before with a litter, and I've also had one without, so they both worked. I just wouldn't want her to get lonely and I'm hoping if her sister is there while she gives birth, she'll help out rather than just being introduced to 'surprise!' babies.
Everyone loves pictures, so here you go.
Mama to be, Nikki. She says you can't see how much of a fatty she is an covered the number.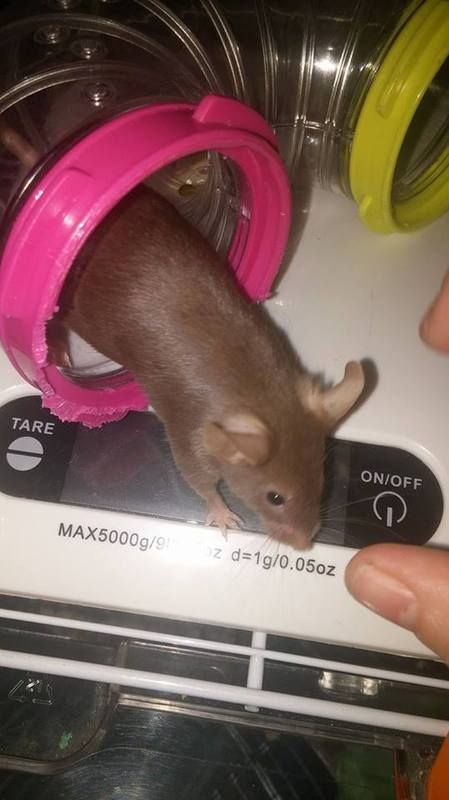 Papa mouse was simply called Yellow Boy for ages because I wasn't going to keep him and was waiting for someone to collect him but timewasters...
He's such a lovely boy. I named him Luca.
So! Hopefully, this thread will have some babies in soon. Also hopefully not a massive litter because I've never culled before and I simply dread it